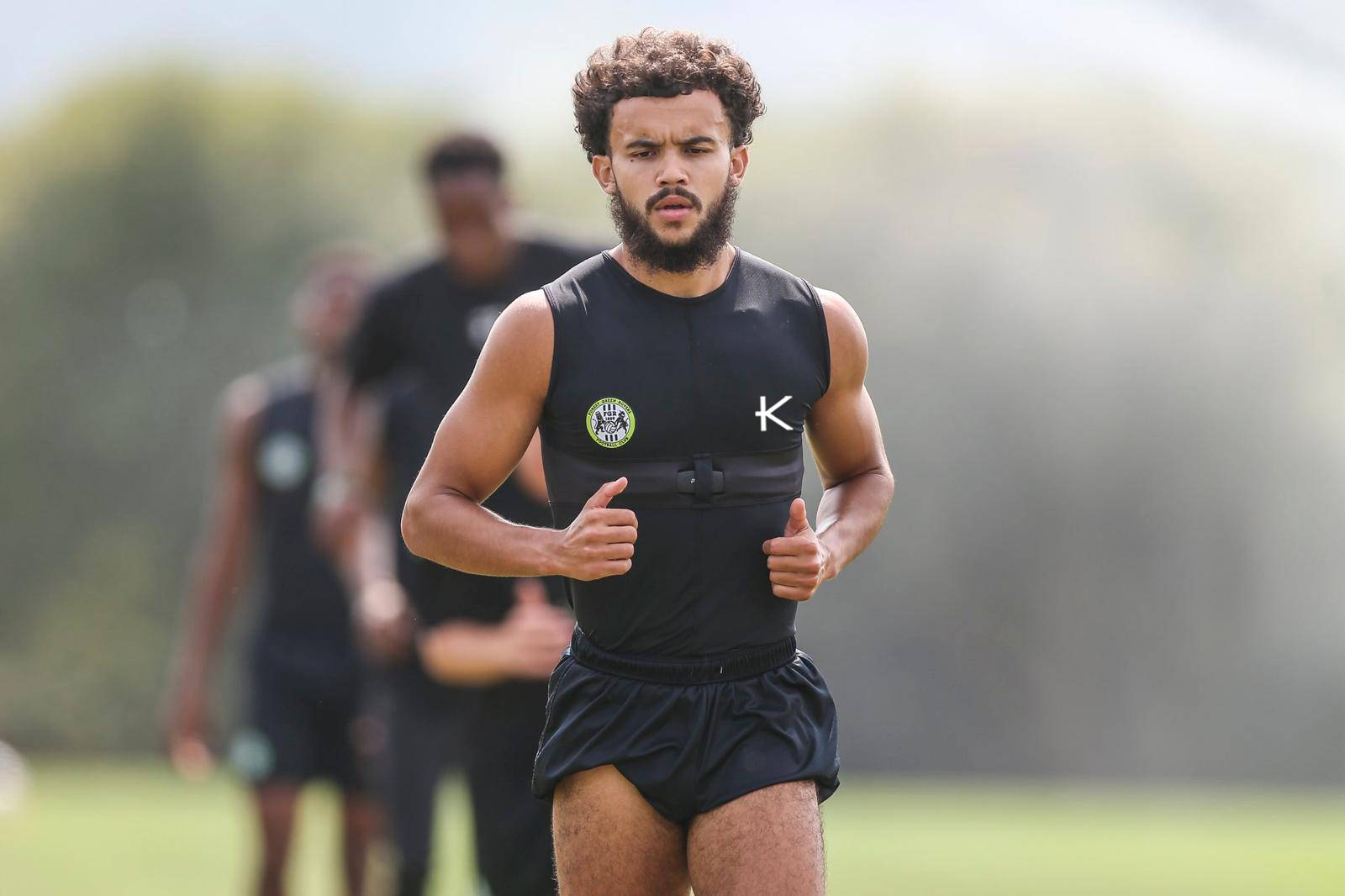 In elite sport the impact of injury goes far beyond the performance. At the highest level, athletes are more than just competitors – they're business assets, responsible for delivering performances and revenue both on and off the field.
To their clubs, they're tradable assets. A prized possession that can be sold to the highest bidder. To sponsors, they're a marketing asset – able to promote products and services to an audience of millions.
Athletes aren't businessmen, they're a business, man…
The true cost of injury in elite sport therefore cannot be measured purely in performance terms.
Time to read: 7 minutes
Level: Intermediate
Key Points:
Disrupted Competition Cycles Resulting in Increased Injury Risk
The Injury Trend is Set to Continue
The Cost of Injury in Elite Team Sports
Individual Sports and the Cost of Injury
Curtailing Injuries the Easy Way
KYMIRA® Products are Medical Grade Certified
In elite sport the impact of injury goes far beyond the performance. At the highest level, athletes are more than just competitors – they're business assets, responsible for delivering performances and revenue both on and off the field.
Disrupted Competition Cycles Resulting in Increased Injury Risk
An unprecedented disruption to the competitive calendar has seen sports science and medical departments across all sports forced to change tack, often without high quality historical data to justify decisions and approaches. It's been a case of in the fly experimentation in many cases – we've never dealt with this situation before.
With carefully mapped out periodisation strategies, planned rest breaks and managed schedules, the impact COVID has had on injury rates has been enormous.
The early data from professional football is showing that post-lockdown, injury rates in the Bundesliga (Germany's top tier football league) are 3.12 times higher than pre-lockdown [1]. This is down to deconditioning [2] and reduced recovery windows between fixtures.
There is little to suggest this is an anomaly, with historical research highlighting the impact of reduced recovery times on injury frequency [3].
The Injury Trend is Set to Continue
Compressed fixture windows and reduced rest periods will create a knock-on effect across subsequent years.
Major tournaments have been delayed (case in point European Football Championships and the Tokyo Olympic Games), which causes future disruption to plans and limits natural off-seasons for players. In football in particular, the inclusion of a winter World Cup in 2022 will likely lead to further injury problems.
Whilst on first glance the delays in fixtures may seem trivial, Olympic sports are planned in whole 4 year cycles, meaning a year can disrupt 25% of the plans. Transfer decisions for Football and Rugby clubs are often made a year or more in advance, forcing clubs and organisations to re-think financially and positionally.
For players, contracts will be affected and this has a subsequent impact on business finances.
The Cost of Injury in Elite Team Sports
If we take work done by Eliakim et al in 2020 [4], the average EPL club loses 1 league position per 271 days lost through injury.
In financial terms, the average EPL club loses £45 million pounds in injury-related costs per season – this is combined salaries and prize money. It's important to stress that this data is taken from the 2012/13 season through to the 2017/18 season. The reality is this figure will now be significantly higher as salaries and prize money have increased annually since then.
There is solid data linking the impact of injures on team performance. If we take football as a starting example, an 11 year study following 24 elite European teams from nine different leagues clearly linked higher injury rates with decreased performance [5].
Financially this impacted the clubs in two distinct ways…
Reduced performance led to lower prize money (approximately £2m per place in the Premier League), plus missed TV revenue and prize money from additional competitions.
Lower positions in the European 10 year coefficient rankings (each coefficient place is worth around £1m in the Champions League). A club has their coefficient ranking multiplied by 32 in reverse order, so #1 rank will receive 32 x €1.12m, and 32 rank will receive 1 x €1.12m during their Champions League participation.
With a share of a €2.8 Billion prize pot up for grabs in European competitions [6], there's more than just pride on the line when it comes to finishing as high up the EPL table as possible.
Although the sums of money are different, data on elite level Rugby shows a similar impact on injury levels and performance [7]. Clubs are liable to lose out on tens of thousands of pounds based on league position and cup success.
The same applies to cricket [8], where injuries are shown to impact team performance significantly. With prize money in first class cricket dropping from over £580,000 for the winners to £27,000 for 5th place [9], it's a dramatic drop so the importance of finishing high up the table is even greater than in other sports.
Individual Sports and the Cost of Injury
For individuals, the cost of injury is orders of magnitude greater – many athletes rely on appearance fees, sponsorship income and prize money to provide them with an income. This in turn impacts the team around them – more injuries and fewer tournaments require fewer staff.
In athletics for example, an athlete competing in the Diamond League can win $10,000 per series event win and $30,000 for a final win. Depending on the number events they enter, they can potentially earn over $1m per season.
Appearance fees contribute significantly to athlete income too, with big names charging hundreds of thousands merely to compete at an event [10]. Any long delays through injury are costly to both the athlete and the event organisers who will bank on the appearance of high profile athletes boosting both attendance and sponsorship revenue.
Tennis and golf are sports where the cost of injury at the elite level is measured in millions, not thousands. With the average income per player in the top 50 of the PGA tour standing at around $177,000 per event, golfers are impacted more than most with injury.
Curtailing Injuries the Easy Way
As competition at the top level of sport increases, clubs are looking for the 1% marginal gains wherever they can be found. Thanks to our work in the lab and on the track, field, road and the like, we have shown that the infrared technology available to KYMIRA users has a profound effect on the performance and recovery of athletes, improving recovery outcomes by up to 25% in some cases.
Our technology is the perfect partner to the existing work done by the skilled fitness coaches and medical departments already in place.
By sharing dozens of peer-reviewed, published studies proving the effectiveness of infrared across multiple biomarkers of physiology, the conversation will move from why you should implement infrared technology to how best to do so.
By partnering with KYMIRA, you're not just accessing world-leading infrared clothing, you're accessing expertise and data from dozens of studies and thousands of hours of elite-level competition.
To Contact
Kieran Blay, Business Development Manager
+44 7495 288733
References
[1] https://www.ncbi.nlm.nih.gov/pmc/articles/PMC7931153/
[2] https://www.ncbi.nlm.nih.gov/pmc/articles/PMC7799169/#R8292-0044
[3] https://pubmed.ncbi.nlm.nih.gov/29101101/
[4] https://bmjopensem.bmj.com/content/6/1/e000675
[5] https://bjsm.bmj.com/content/47/12/738
[6] https://www.football-coefficient.eu/money/
[7] https://pubmed.ncbi.nlm.nih.gov/26552415/
[8] https://pubmed.ncbi.nlm.nih.gov/32723001/
[9] https://www.ecb.co.uk/news/96830
[10] https://www.businessinsider.in/finance/how-usain-bolt-spends-his-millions/slidelist/53810980.cms