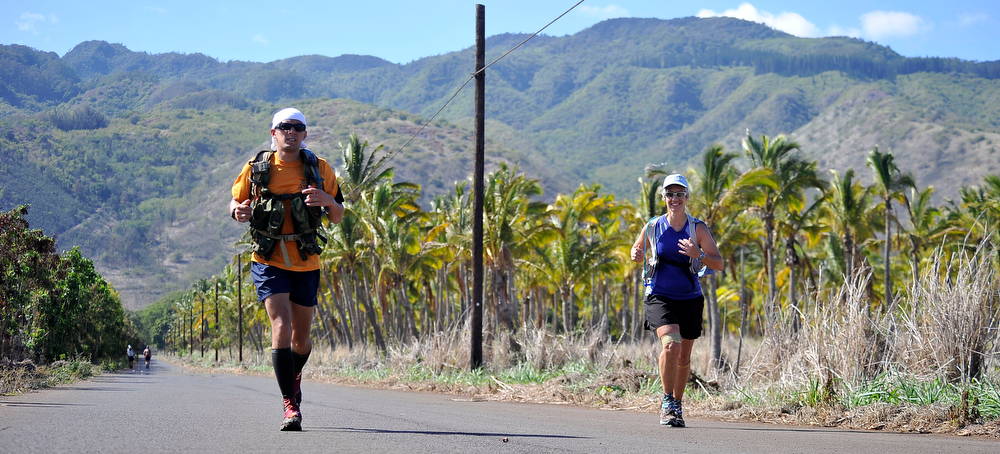 You may have run a half marathon, a full marathon and maybe even an ultra-marathon. But have you ever thought of pushing yourself to the absolute limit? From muddy undergrowth to icy mountain tops, I present to you, 5 of the world's most vindictive, sadistic and challenging foot races.
1. The Barkley Marathons
Inspired by a notorious assassins' escape from prison, The Barkley Marathons is one of the most callous ultra-marathons in the world. After James Earl murdered Martin Luther King Jr. in 1968, he was detained in Brushy mountains state prison, located in the Frozen Head State Park, Tennessee. The merciless, alpine landscape surrounding the prison makes absconding impossible. However, James Earl dared to prove them wrong. The jailbird broke free but was found only 8 miles from the prison wall, after being on the run for 54 hours.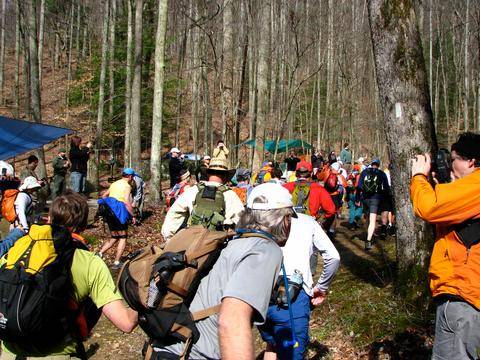 Others wanted to see if they could if they could conquer the infamous Frozen Head State Park. Their curiosity lead to the birth of a race that doesn't just test the participants, but tries to make them fail.
40 runners must navigate their way around the perimeter of the Frozen Head State Park 5 times, each loop stretching for 20 miles. The unmarked route includes 60,000 feet of elevation with a cut off time of 60 hours - so there's absolutely no time for error. To make things even more interesting, there are slight changes to the route each year.
The entry process is another unconventional feature of this trying race. Competitors must submit a document titled "Why I Should be Allowed to Run the Barkley" and pay an application fee of $1.60. New Runners are then required to provide a license plate from their home country.
Since the race began in 1986, only 17 runners have finished this formidable race.
Location: Frozen Head State Park, Tennessee Distance: Approximately 100 miles Ascent: 60,000 feet Next Race: Late March/Early April 2018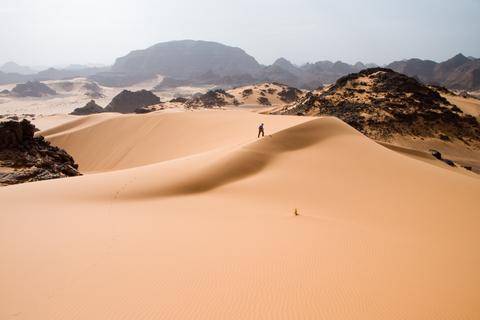 2. Marathon Des Sables
Scorching heat, blistering winds, boiling sand…
Runners will cover a 156-mile journey through one of the world's most inhospitable environments, the Sahara Desert. Racers must complete 6 stages across 7 arduous days and will face an ultimate test of patience on day 4, when they must trek for 50 miles across the barren wilderness - the furthest distance during the race - whilst battling unbearable temperatures reaching 50 degrees Celsius.
The cost of entry is approximately £4,000 per person. This includes direct return flights and coach transfer to and from the desert. All runners must be self-sufficient and water is rationed – if you exceed your ration, you will receive a time penalty.
Location: The Sahara Desert, Southern Morocco Distance: 156 miles Next Race: Friday 6th April - Monday 16th April 2018
3. Ultra-Trail du Mont Blanc
In the heart of the French Alps, awaits a mystical journey like no other; 103 miles of breath-taking mountainous terrain, following the route of Tour Du Mont Blanc. This remarkable route takes you through France, Italy and Switzerland!
Don't let the enticing natural beauty fool you - runners have to conquer the route in no more than 46 hours and there are over 2000 (equally competitive) starters. All runners are required to have collected points from previous ultra-marathons, not only to qualify but to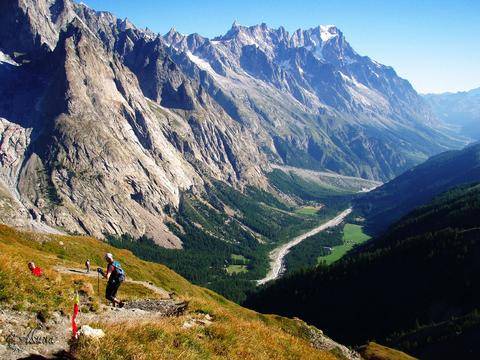 determine whether you will actually finish the race. Thankfully, there are food and drink points along the way as well as 4 life bases to provide hot food and a bed for the night.
Location: Chamonix, The Alps, France (starting point) Distance: 103 miles Climbing: 9,600m Next Race: August 27th - September 2nd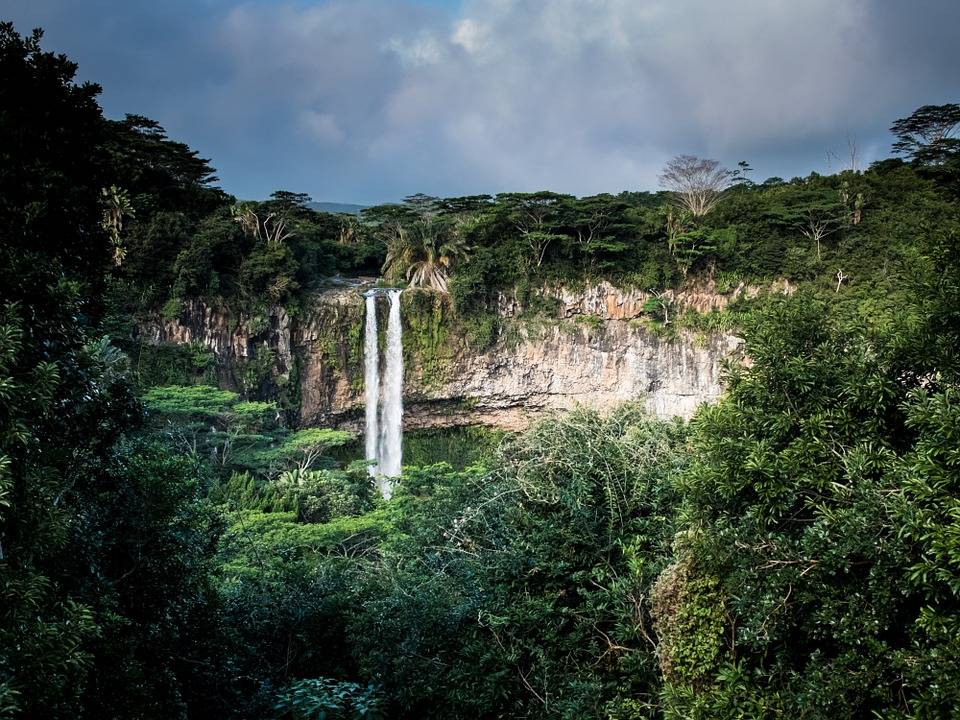 4. The Jungle Ultra
Competitors are hidden amongst the rolling white clouds in the Andes Mountains. Then, they descend into the darkest depths of the Peruvian jungle. They trudge through the mud and emerald undergrowth to the finish line at the Madre de Dios River.
Temperatures are between 20 – 30 degrees Celsius; but do not forget about the choking humidity and sudden rainfall. All runners must be self–sufficient and carry their full kit, including food, safety equipment and water.
Thankfully, accommodation is provided each night, so you can sleep peacefully without the creeping thought of giant ants and poisonous snakes, all of whom call this hostile environment home.
Location: Manu National Park, Peru Distance: 142 miles (approximately) Elevation: 9,000 feet Next Race: June 3rd 2018
5. The Dragons Back
Described as the toughest 5-day mountain race the world has to offer, The Dragons Back begins at Conwy Castle and ends at Carreg Cennen Castle, 195 miles later. Competitors must be self-sufficient and able to navigate their way along the route, without GPS, trekking for over 35 miles each day.
Luckily, breakfasts, afternoon snacks and evening meals are provided, however, participants must bring their own bowls, cutlery and hill food. Race officials do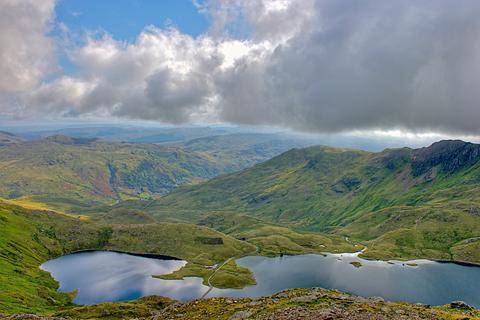 remind runners to not underestimate their food intake on this treacherous journey across the unforgiving welsh countryside.
Location: Wales Distance: 195 miles Ascent: 50,000 feet Next Race: May 20th - 24th 2019
Have you ever competed in an extreme ultra-marathon? Or are you thinking of taking on one of these races? Let us know and comment below.