Soho Bikes was the first cycling café that Tim (CEO and Founder of KYMIRA Sport) and I visited in London when we were on the hunt for great coffee shops that have a passion for cycling. Situated on Berwick Street, Soho Bikes calls itself Soho's local bike shop. It is owned and managed by Mountain Bike commentator Rob Warner and business partner Nick Hawker.
FOOD: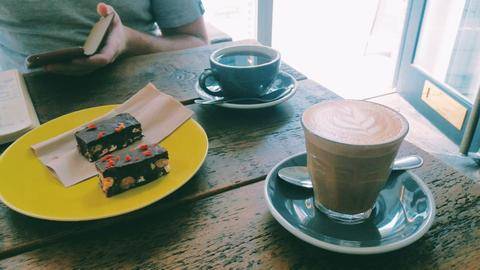 As we walked into the café, we could see a fine selection of pastries, sweet snacks, and energy bars. The barista's recommendation was that we must try a slice of the Strawberry Rocky Road. What a recommendation it was; it tasted fantastic and was even gluten-free. The slice had a perfect balance of flavours. The sweetness from the chocolate and marshmallows was perfectly complemented by the tart kick from the strawberry and havelnuts.
However, this is not the place to go if you are looking for a filling and savoury meal after a strenuous bike ride around London as there were only sweet options. On the up side though, if you're looking to grab a snack and a coffee, this café is a superb shout. They cater to a large audience with plenty to choose from, including a considerable selection of gluten-free goodies and vegan Clif Bars.
Taste: 9/10 Variety: 6/10
DRINK:
My latte arrived in a sophisticated handleless glass worthy of Instagram. Soho Bike's signature milk pattern certainly made my beverage look delicious. But, did the taste live up to its appearance?
Definitely! The latte had the right amount of foam; it was lovely and milky, and the coffee flavour was very enjoyable. Tim chose a traditional black coffee that came in the a stylish coffee cup and saucer.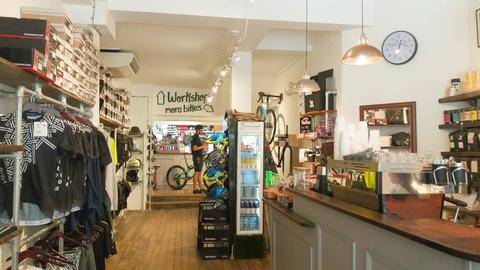 Although my latte glass was easy on the eye, ther handle on Tim's cup made it much easier to hold when freshly served and boiling hot. Tim thought that his coffee had a very nice flavour, although it could have been a little stronger to suit his taste buds.
My Latte: 8.5/10 Tim's Black Coffee: 7/10
ATMOSPHERE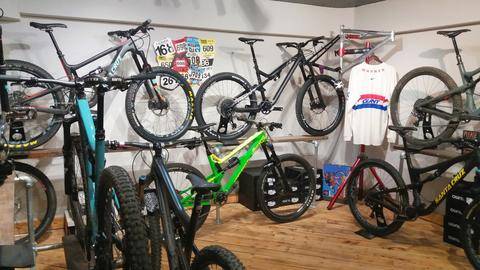 The interior of the shop had a cool, edgy and slightly boyish feel, with an emphasis on mountain biking. The majority of the rear shop space is dedicated to the bike shop and workshop. There was room indoors for a medium size group of riders to sit down for a drink although, I can imagine on a busy day, the couple of tables could fill-up rather quickly. Outside there was a small bench, which would be great for any hot summer's day.
The shop has its own bicycle parking space that you certainly wouldn't find in an ordinary café, however, I don't think that could accommodate that many bikes. Plus, there were no bike racks outdoors, which would limit the number of bikes that could be parked. Though the lack of room may come from being in such an expensive area of London.
Also, one nice addition to the shop would be free Wi-Fi.
Design and atmosphere: 7/10 Bike Parking: 5/10
BIKE SERVICES:
The shop has a small but comprehensive, selection of cycling products, with a variety of well-known brands. It sells bike, bike parts, accessories and clothing. It is mainly aimed towards mountain bikers and urban cyclists, though it does stock road bikes. The workshop prices are all competitive and they offer all the services a cyclist could need in one place.
Bike Services: 8/10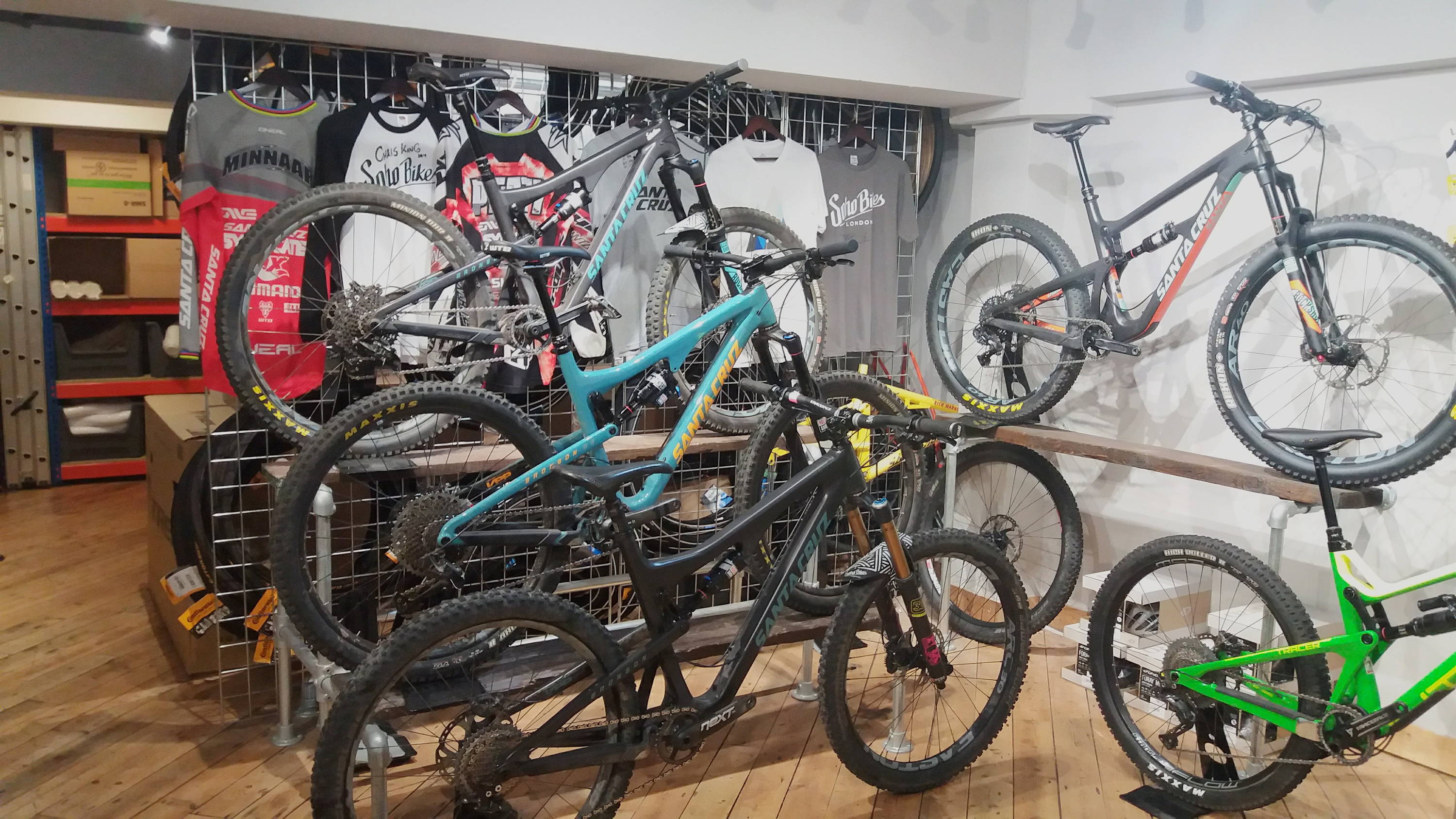 Overall, Soho Bikes is definitely a good place to grab a coffee and cake next time you're cycling through London, or your bike isn't feeling so good and needs to see a bike doctor!