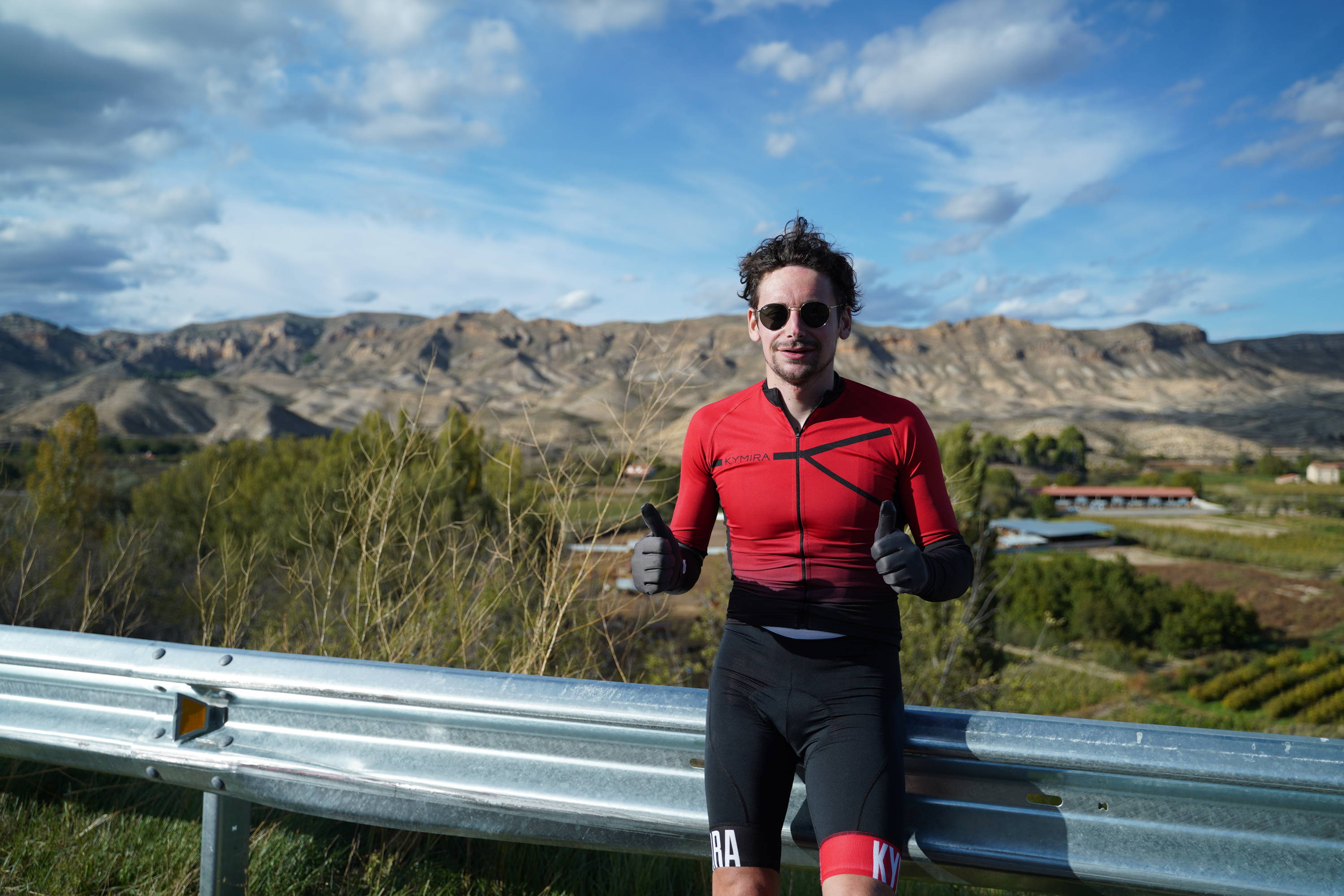 It's easy to assume that professional athletes at the peak of their physical and mental capabilities are largely immune to the effects of a shutdown, but that's really not the case. In many ways, they're more vulnerable than all of us, especially when it comes to mental health.
This year we were supposed to have the Olympic and Paralympic Games, but they were postponed for at least a year. For many athletes, that was the zenith of their professional year – four years of training, sacrifice and work in preparation for the biggest sporting stage on the planet was snatched from them through no fault of their own. Just imagine that for a second. FOUR YEARS of your life's effort wasted. That may sound dramatic, but for lots of people it's reality. For some athletes it would have been their last realistic chance of success, because age catches up with us all and athletes feel that more acutely. In a world where milliseconds can mean the difference between success and failure, an extra year on the body clock can make a huge difference. Even for those not competing in the Olympics, they have had to change their plans. Perhaps there was a major race or tournament they were working towards. Perhaps they had a season shut down prematurely. There are a million different circumstances that could have unfolded. Each of them takes a toll on those involved. So how do you cope in such circumstances? We have spoken to a few of our athletes to discuss how they have coped with their season being disrupted. We're going to share their tips in the hope that some of their advice can help you reframe your training and keep your motivation and enthusiasm high. Here's what they had to offer…
Time to read: 4 minutes
Key Points:
Professional athlete mental health
Applied strategies for positive mental outlook
Suggestions for disrupted routine & training
It's easy to assume that professional athletes at the peak of their physical and mental capabilities are immune to the effects of a shutdown, but that's really not the case.
Nikki Love , Adventure Runner has had her season turned upside down, with the cancellation of a huge event. Here's how she has coped…
"The event I was training for, to Run Across Australia, had to be postponed, with no reschedule date. I had 2 years of focussed energy to step away from, so I've taken a bit of time to process it.
Thankfully I already had a daily routine to help my mind – it's to wake up and write in my journal. I write what I'm thankful for - all that I am, all that I have and all who are in my world - it gets me ready for my day, and then I train.
I still have highs and lows as I try and work out what's next? Because the answer is so up in the air, but being thankful for "now" helps."
Ben Peggs , the most decorated Fencer in GB history was looking forward to the Olympics, which have been postponed until at least 2021. Here's how he has dealt with it…
"I have written a detailed training plan that means my training has been adjusted but not interrupted. It's frustrating not being able to get to the training centre but I have access to outside space and a balcony.
Each day I am being creative with my training and challenging myself to adapt to this new situation. Part of that routine is to listen to HeadSpace. The mindfulness meditation app has always been part of my psychology work, but now it's becoming more useful than ever.
Each month I also catch up with my sports psychologist, and we put in place different tasks to achieve each week. Lockdown is providing me with more time which means I can now do other things that I would usually miss out on. One of those things is spending even more quality time with my girlfriend. Lockdown is proving quite an enjoyable place right now."
Scott Beaumont , a multiple World Champion in BMX and Mountain Biking takes a more direct approach…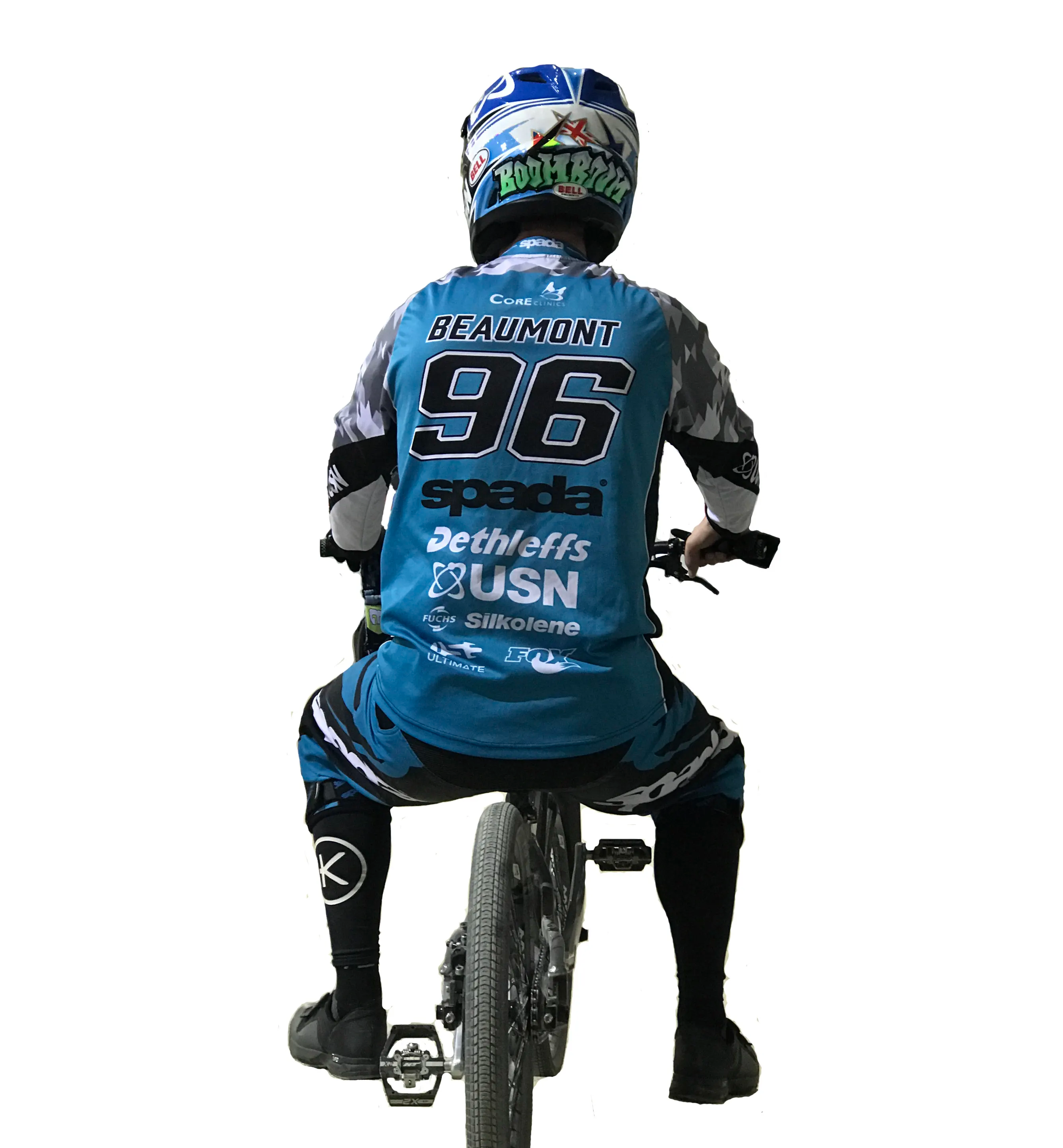 "It is unlikely that we will ever have a situation like this again. Embrace your family and friends. Take more time to call and Skype them. Do all the jobs that you always put off. Use this time to be productive and get your life away from sport back in order.
Remember. No matter how hard you are finding it, people are dying. Relatives are losing loved ones. No one should be feeling down at the moment. Feel lucky that you will enjoy your sport again one day."
There's no 'best' way…
What we can learn from the athletes is that there are different ways people learn to cope with a change in circumstances. The common theme is that zooming out and seeing the current situation as a relatively short period of time in the grand scheme of things is helpful. Being able to see that this is a temporary thing and in time, life will return to normal gives a sense of perspective. Focussing on what's good in our lives helps too. In Nikki's case her gratitude journal anchors her thoughts in the positive. Ben is spending more time with his girlfriend. Scott is using the time productively. As hard as the current situation is, we at KYMIRA hope you find a way to manage your way through this. Hopefully the tips from our athletes will help you to put things into perspective and reassure you that with a bit of proactivity, you too can ride this out. We're keeping our content machine whirring, so we'll keep you topped up with training, recovery and nutrition information throughout the lockdown. If you'd like to learn more about KYMIRA products,
visit our shop here
.