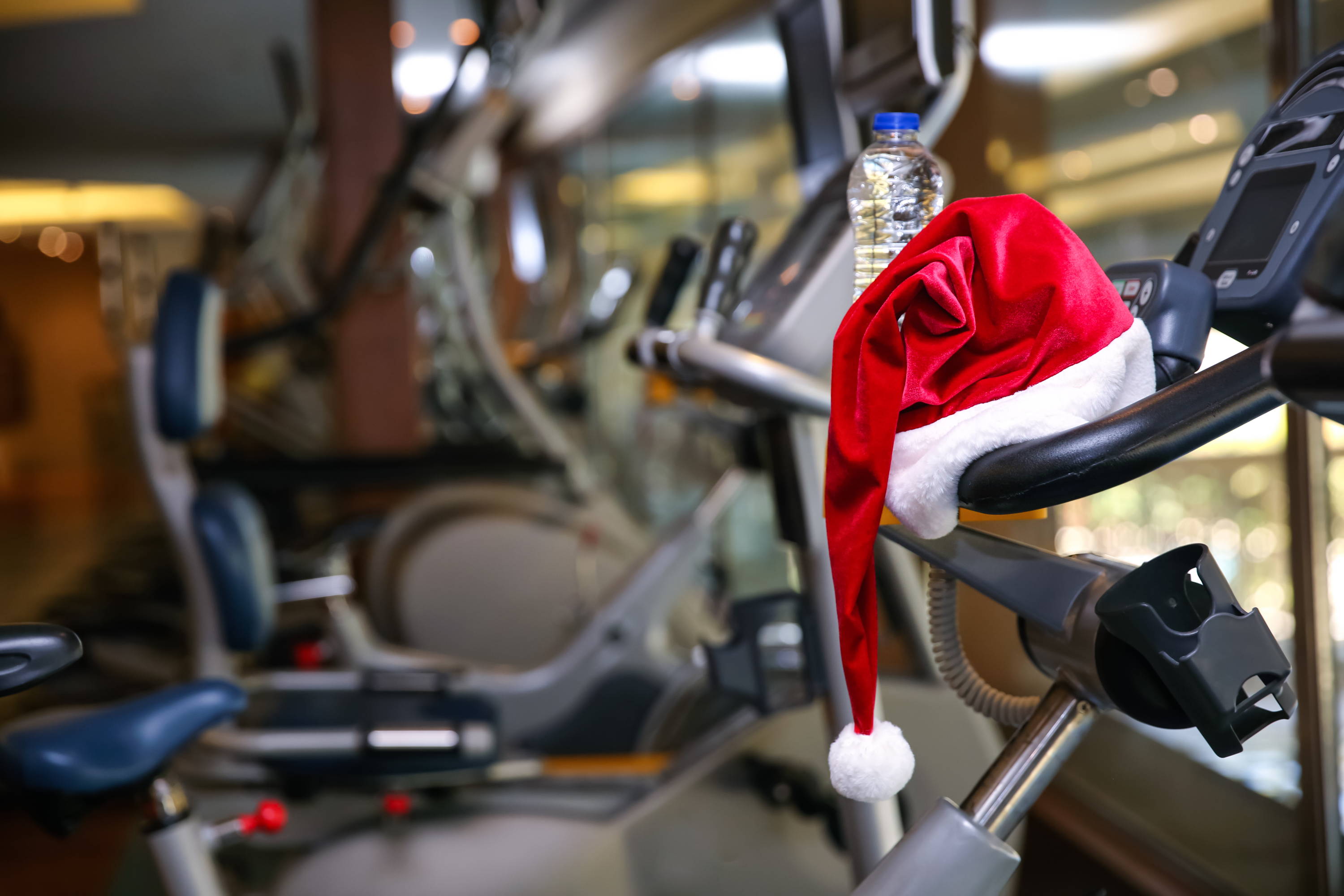 Time to Read
5 minutes
Points of Interest
Manage your time
Hangovers
Managing output
Nutritional compensation
Training in all weather
The festive period can be a nightmare when trying to stick to a training schedule. Long nights, colder and less consistent weather, busier social schedules and a general increase in demands on your time mean Christmas can be the death knell for training consistency.
With the Christmas period looming, it's time to share a few strategies to ensure Christmas doesn't ruin your winter training schedule.
Manage Your Time
One of the biggest changes in weekly schedules in the lead up to Christmas is the extra demands on your time. The amount of parties you are invited to is likely to increase – work parties, club parties, friends and family parties etc.
There's additional shopping days that come up as well – even if you shop online you have to factor in the time to do it.
If you're not careful, these activities can eat into your training time - so plan ahead. Manage your training so you can fit it in during less demanding times. Perhaps get your long run or ride started earlier than normal, so it won't interfere with anything else. Tweak your training so workouts are sharper and more intense but take up less time. Think strategically with your time.
Don't Expect to Perform With a Hangover
If you know you've got a party to attend, get your training in BEFORE the party. With the best will in the world, your performance the day after a few drinks will always be significantly worse.
Don't rely on your discipline at the party either – even with the best intentions in the world, a few drinks and a good time can put paid to your will power. Before you know it, you're 5 drinks in and your chances of smashing your training the day after are gone!
Get the work done, then enjoy the party later. The other way round never works!
Keep Things Easy
There's only so much output your body can cope with before it starts to suffer. With the extra demands on your physical and mental being, it's not wise to expect high intensity and long duration training sessions.
Focus instead on special skills and drills sessions if you can. Improve technique, use the time to manage recovery strategy, to balance workload and to look after yourself. Shorter strength and power based workouts could be the order of the day, where the load is heavier but the demands on the body are lighter.
Expecting a high output physically when there are high demands on you mentally is unrealistic. It's only a week or two, so put the time to better use.
Hyper-Compensate Nutritionally
Think of supplementation as an insurance policy. During times where you're likely to be drinking more than usual, sleeping less than usual, eating less healthy than usual, your body is going to need all the help it can get nutritionally.
You're probably mixing with more people at parties, many of whom may be carrying the dreaded winter cold. Add this to an already depleted immune system and you have a recipe for disaster. Reduce your risk by improving your insurance – just like you would with a nice bike. The more it's worth, the better the insurance you'd take out!
To cope with this season, I'd suggest you overcompensate with your nutrition. Eat as many fruit and vegetable portions as you can. Tidy up your diet and give your body a fighting chance. Take a good quality multivitamin – not for the vitamins, but for the minerals. Where some people don't agree with them, there is some evidence to suggest they're a good way to address nutritional gaps .
Furthermore, drink a lot of water, keep caffeine and sugar intake lower and take regular saunas. It'll all help.
Have a All-Weather Back-Up
In the winter, the weather can disrupt your training as much as your schedule, so always have a back-up. If you're a cyclist, make sure you have a turbo set up or access to a WattBike just in case the weather takes a turn for the worse. If you're a runner, your backup may have to be a treadmill.
The back-up may not be an ideal substitute, but it's not for long and it certainly beats the alternative of not getting any training in at all.
How to Not Let Christmas Ruin Your Winter Training: Concluded
Christmas can be a nightmare for sticking to a training schedule, but if you follow our tips then you can make it work, whatever happens. Look after your time, look after your nutrition but most importantly, look after yourself.
You can enjoy a great Christmas without destroying your winter training!
If you're looking for great kit to supplement your winter training, whatever the conditions, look no further. Shop the range now.
Read Next:
10 Tips to Accelerate Recovery After a 50 Mile Ride
Learn How to Improve Your Tendon Health as a Runner
What to Eat to Increase Your Cycling Distance
Subscribe Today!