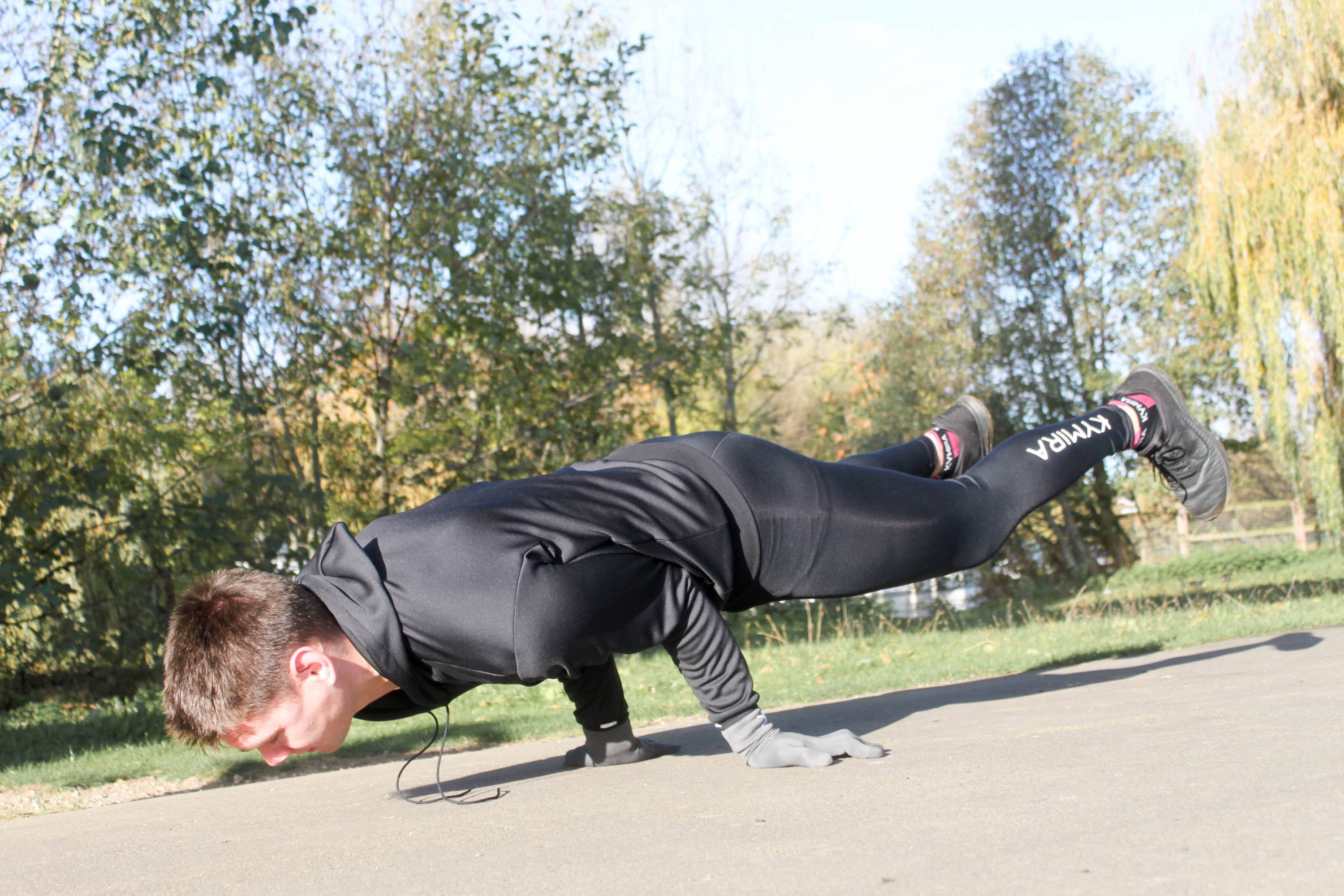 Time to Read
5 minutes
Points of Interest
Kit considerations
Keeping the extremities warm
Cold weather conditions
Timing it right
Be tough, not stupid
Concluding thoughts
As the temperature drops, we have to decide how best to tweak our outdoor training and kit requirements to meet the changing demands of the season.
In this article we'll look at the different aspects of cold weather training and give you the solutions for each, making sure the weather doesn't derail your training over the autumn and winter seasons.
Kit Considerations
The autumn and winter are seasons of unpredictable weather (aren't __em of our seasons?!), where it can be sunny and pushing 20 degrees one day, or wet, windy and into single-digit temperatures the next day. With that in mind, we need to pick the kind of kit that provides a level of insulation without overheating once we get going.
Keeping skin exposure to a minimum is important on the colder days – even on the sunny days it's liable to turn! Layering up with the Kymira Pr02 Bib Tights on your legs and the Kymira Long Sleeve Cycle Jersey on your top half means you'll be sheltered from the conditions and comfortable enough to ride for hours.
If you're running, the Kymira Infrared Running Core 3.0 Leggings on the legs and the long sleeve Infrared Running Core 3.0 Pro Top will keep you warm whilst you run.
Overshoes and gloves are very useful at this point too – when your hands and feet spend a long time exposed to the elements, they can quickly get very cold and wet which puts a dampener on your motivation and enthusiasm pretty quickly.
Keeping the Extremities Warm
Even if your limbs and torso are warm and functioning, cold hands and feet can absolutely ruin the experience of a run or ride. Key to this is a couple of things: making sure you're thoroughly warmed up and ensuring you're insulating your hands and feet with circulation-boosting equipment.
The Kymira Sport Infrared Compression Socks ensure there is fantastic circulation and support in the lower legs and feet, keeping them warm and comfortable. For runners of all abilities, this can be a huge help for cold weather running.
Keeping your hands warm is also covered with the Kymria Infrared Fleece Gloves . These use exactly the same technology as the rest of the range, boosting circulation and maintaining hand warmth and function.
Cold Weather Training Considerations
Colder weather demands a change in warm up approach. We've discussed the scientific approach to warming up previously on the blog, but the rules for warming up in the cold are slightly different.
There should be a bigger emphasis on warming up and stimulating blood flow to the tissues, so a longer period of time needs to be spent on the low intensity, pre-training cardio, with any movement prep work only done after a long period of gentle exercise has been completed.
This gentle exercise warms up not only the muscles but the connective tissues such as the ligaments and tendons, which has the overall effect of reducing injury risk.
Getting Your Timing Right
At this time of year, the sunlight can have a much bigger effect than usual on temperature. If at all possible, try to time your run, ride, row etc to fall during daylight hours. The hours before sunrise and after sunset are significantly cooler at this time of year, so they are probably best avoided wherever possible. Daylight is also best for visibility, both of you and of your surroundings. It's important that road users and other people see you clearly and that you can see your surroundings well enough to avoid injury or accident – hi vis and even torches are crucial if you're training in poor visibility.
If you train in the countryside or in particular, the hills then you need to be acutely aware of this. Fell runners, mountain bikers and cyclists who love the higher grounds really need to be in tune with the temperature – either that or they buy some good cold weather gear!
Be Tough, But Not Stupid…
Remember the important thing with training is to make you better, not worse. With that in mind pick your battles wisely – if conditions are truly terrible, don't venture out. It's unlikely you'll get much from the session, so save yourself for a time when you will.
There's a development of mental fortitude argument that I agree with to a point but exposing yourself to a tough environment and a degree of suffering needn't be tantamount to punishment. Training in the cold and wet can have mental strength and experience benefits, but if they come at the cost of physical performance and capabilities, ask yourself if it is worth it.
Cold Weather Training Considerations: Concluded
With the right approach and equipment, cold weather training needn't be a chore – you can still make significant progress over the colder months, just make sure you are properly dressed and equipped, pick the right time of day to train and warm up effectively. Get those right and you'll have your best winter training season ever!
Heading
Stretching - When and How?
Read Next:
Planning Your Training Year
Heading
The KYMIRA Clothing Range, Explained
Subscribe Today!