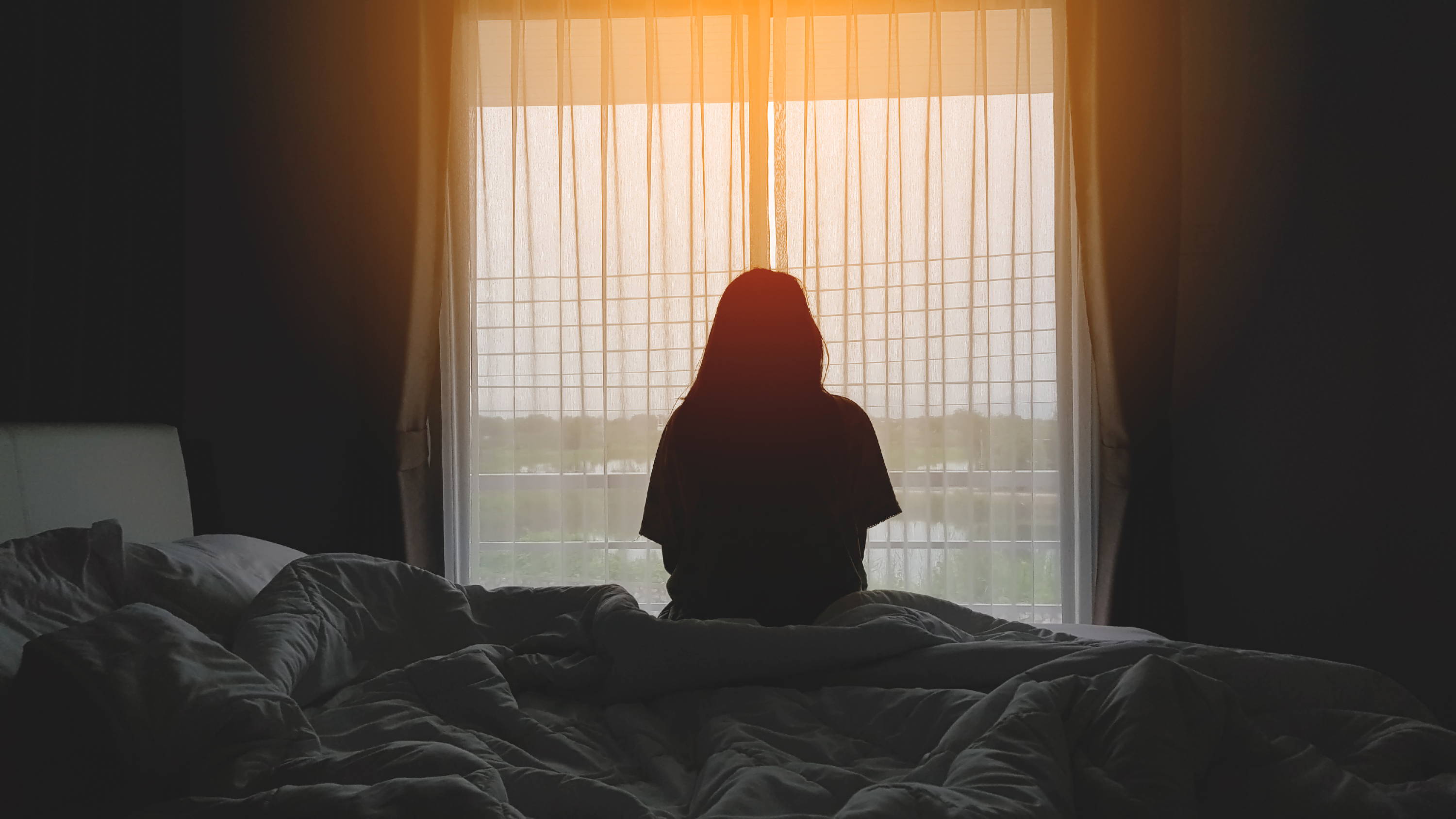 Time to read: 8 minutes
Key Points:
Keep on socialising, seek support & help others
Find things to look forward to

Stay connected to nature, or find your connection

Boost circulation and activity safely at home

Use the time to try a new natural pain relief method
We're all well used to (or a little sick of) hearing about 'the new normal' by now, and 6 months of lockdown has been a challenging time across the board.
We're all well used to (or a little sick of) hearing about 'the new normal' by now, and 6 months of lockdown has been a challenging time across the board.
By far one of the most challenging factors for anyone living with long-term health issues is that in many ways their world has gotten smaller, and the isolation that often comes with severe health conditions has been amplified tenfold.
For months now there's been a significant reduction in face-to-face doctor's appointments, physiotherapy appointments, and most opportunities for in-person socialisation.
According to the Office for National Statistics:



Even in 'normal' times, the quality of life, mental health and mobility of the disabled population can somewhat pale in comparison. When you consider that disabled and chronically ill people are more likely to be isolated, in low income/insecure work already, it's no surprise that they are some of the hardest effected by the COVID-19 pandemic – and also some of the most at risk from the virus itself.
Staying healthy and positive mentally is an ongoing challenge, particularly during this period– so we've compiled clinically proven advice that has been shown to help:
Keep on socialising, seek support & help others
Before the cold kicks in properly and we're all once again confined to weekly quiz nights on Zoom, getting out and meeting up with people in an outdoor or well ventilated setting is a great way to stay active and to get your vitamin D in for the day. This is easier said than done if you're working with limited mobility or in an urban area but try to get outdoors and enjoy seeing your loved ones at a distance to keep feelings of isolation at bay. Ultimately, as social animals, humans possess 'a range of psychological mechanisms that motivate them to help others,' and derive satisfaction from doing so. (2)
Seeking support and finding new groups is also a great way to get social interaction in your day-to-day life, and thanks to the internet they're a form of support that can be incredibly accessible. Whether locally or online, finding commonalities, sharing experiences and empowering one another are all invaluable qualities of self-help communities. A study of online self-help groups (3) proposes that the benefits of joining such self-help groups include sharing ideas, facts, and resources, discussing "taboo" topics, a feeling of mutual support, and so on. This same study provided some evidence that an online-self help group about disability can provide many of the conditions thought to be therapeutic in social group work such as 'self-revealing, catharsis, and discussion of personal and emotional issues.'
If you find yourself struggling with your mental health, you should seek support from your doctor to help manage or resolve this.
Find things to look forward to
As frivolous as it may sound, we're all trying to appreciate the smaller things in life these days - a year ago cooking dinner each day was a mundane task but now teaching yourself a new dish, revamping your diet or just enjoying the process of cooking are all ways to make the most of being at home constantly.
Similarly, this is a perfect time to pursue anything you didn't think you had the time for. Without commuting or much opportunity for regular social outings, we've all got more time on our hands than ever before. If you've been waiting or making excuses, now's the time to pursue a passion project and learn something new – whether you do this to further your career or for your own personal pleasure – and so many sites are currently providing high-quality courses at free and discounted in response to demand during the pandemic.
To name a few, we recommend checking out sites such as:
The UK Government also has an extensive resources list on their site for online learning during lockdown
Stay connected to nature, or find your connection
It's no secret that spending time outside in nature will significantly improve feelings of wellbeing, and this has been shown time and time again in studies. As a species, urbanisation is a relatively recent development in the human experience so it could be argued that we're not yet entirely adapted to thrive in bustling city environments. It's been suggested that higher density urban living is a risk factor for the development of psychosis and depressive disorders (4). However, people dwelling in cities with a higher concentration of natural scenery experience less mental distress, and see improvements in overall well-being (5).
It isn't realistic to assume we all have the great outdoors at our doorstep – the fact of the matter is many of us dwell in highly urbanised areas and have little time or access to sites of natural beauty. But that doesn't mean you can't still access the health benefits that come from exposure to fresh air and Vitamin D – both of which are easily accessed by sitting by an open window, or taking a short walk during your lunch break.
Boost circulation and activity safely at home
"A healthy circulatory system affects everything - from your vitality to the health of all your organs (brain, heart, eyes, ears, etc) and ultimately, the state of your well-being." (6)
This is something that we absolutely don't recommend doing without your doctor's say so – but say you've been wanting to switch things up for a while now. If you've perhaps felt like your condition(s) aren't quite as under control as you'd like anymore, being at home is a great opportunity to try something new. This could be a new form of exercise, a tweak in your diet, or some other change. The silver lining to being at home is that you have downtime to do some trial and error, and to focus in on yourself – mentally and physically.
Given the increase in screen time, time spent at home, and time spent inactive we're all facing - we could all do with a circulation boost. With inactivity comes poor blood flow and increased risk of health complications such as DVT (Deep Vein Thrombosis). Although DVT is more common in the older population, it can happen at any age and carries serious repercussions if a clot makes its way to the brain, lungs or heart. (7)
Taking preventative measures to boost your circulation can prevent health complications, and save you from needing more serious medical intervention down the road so it's worth paying attention to. Some circulation boosting tactics could include:
Taking periodic breaks from working or similar sedentary activities to stretch and walk around
Wearing infrared clothing to passively boost your circulation (the entire KYMIRA Medical range features infrared technology. Read more about how it works here )
If you're working from home for the foreseeable future, investing in a standing desk for your home office could be the key to avoiding sedentary working habits
Use the time to try a new natural pain relief method
I won't go too deeply into this topic, but I highly recommend that if this strikes a cord with you, go check out some of the below blog links for more information. Sarah Jenner, the author of these resources, will provide much more useful information than I could, as she's got first-hand experience of chronic pain and chronic pain management techniques.
If you have any questions or feedback, please leave us a comment or get in touch.
Part 1: Natural Arthritis Pain Relief, Management & Treatment
Expand For References
Coronavirus and the social impacts on disabled people in Great Britain: July 2020, Office for National Statistics, 2020.
Happy to help? A systematic review and meta-analysis of the effects of performing acts of kindness on the well-being of the actor, Curry, Rowland, Van Lissa, Zlotowitz, McAleney, Whitehouse, 2018.
An exploration of helping processes in an online self-help group focusing on issues of disability, Finn, 1999.
Urbanisation and incidence of psychosis and depression: Follow-up study of 4.4 million women and men in Sweden. The British Journal of Psychiatry, 184 (2004)
M.P. White, I. Alcock, B.W. Wheeler, M.H. Depledge. Would you be happier living in a greener urban area? A fixed-effects analysis of panel data. Psychological Science, 6 (2012), pp. 920-928
Boosting blood circulation: [New Sunday Times Edition], New Straits Times ; Kuala Lumpur [Kuala Lumpur],11 June 2006: 06.
Combat night cramps and blood clots with exercise: stretch and strengthen your calves to decrease cramping and boost circulation. Women's Nutrition Connection, vol. 20, no. 2, Feb. 2017, p. 7.