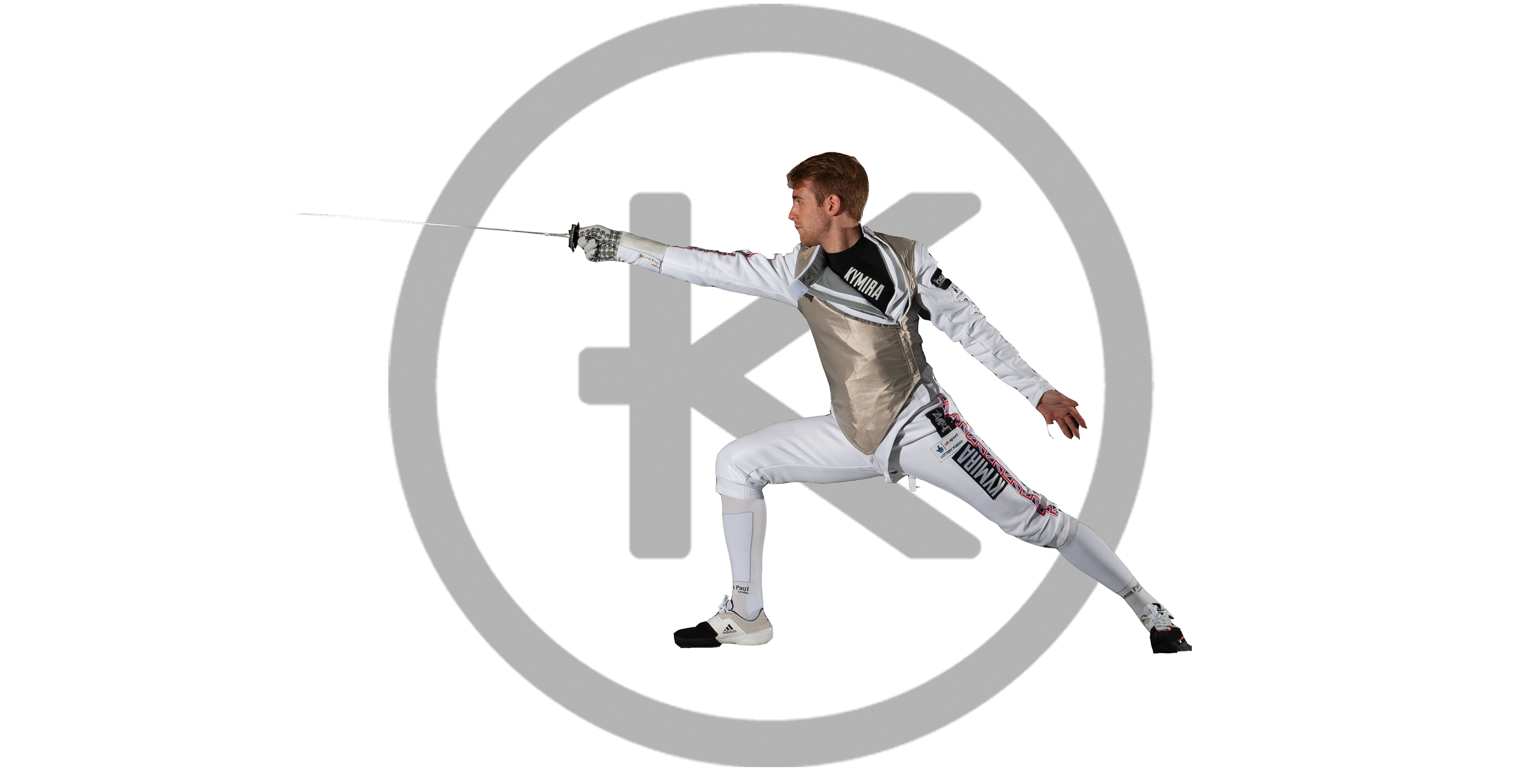 As part of our ongoing 7th birthday series, we thought we'd ask 7 questions to 7 of our KYMIRA Sport athletes about their goals and their use of KYMIRA kit. In today's interview, we have Ben Peggs, a Team GB Fencer. Ben is the most decorated fencer in GB history, with an individual Commonwealth Games gold medals, Team Commonwealth Games Silver medal, European Gold medal and a British Championships Gold, Silver and Bronze medals. He's hoping to compete the set with an Olympic medal in Tokyo next year!
Ben Peggs is the most decorated fencer in GB history with hopes to be competing again in the Olympics games in Tokyo next year!
Time to read: 3 minutes
How long have you worked with KYMIRA?
Since the company's beginning. Tim, the CEO, and I have been friends for many years. The company was still in its infancy when Tim asked if I could test some of the infrared kit for him to see how it worked under many layers of fencing kit. As the company grew and I became more successful within fencing we struck a more professional agreement. I've been involved in some capacity ever since.
Which KYMIRA items do you use most regularly?
The leggings. They are worn every training session!
How has KYMIRA Technology helped with your performance?
It's helped me recover faster after each tough sparring session. At tournaments I wear them to bed to give me the best possible start to the following days competition. I even wear the kit to help me combat leg-lag on long haul flights.
Do you have a favourite item from the KYMIRA range?
The socks are so comfortable, they are in my bag for every strength and power session I do.
How does KYMIRA help you recover from training, competition and injury?
Fencing is a 'leg intensive' game. Most of our power and drive comes from the lower limbs. Wearing the leggings at each training session helps increase blood flow to those main areas giving me longer lasting drive. As for competitions, we can have three days back to back without much recovery time. Wearing them at night helps flush the legs out and promote repair. Meaning I can start day two or three as if it was day one.
What has been your competitive highlight whilst wearing KYMIRA?
I was wearing my infrared shorts and top at the 2018 Commonwealth Games when I won individual gold and team silver. It was an honour to have such a strong brand behind me, who have believed in me from the very beginning. I even slept in the leggings that night!
Finally, what are your goals for the coming year?
Unfortunately the future is very uncertain with the ever changing global pandemic. Right now I'm just looking forward to stepping back on the training piste to prepare for a new season. Whenever that may be!
You can follow Ben on Instagram here!
Shop Ben's Favourite KYMIRA products
Sold out
Sold out