Time to Read:
Main Points:
How I'm coping mentally
Changes to Sport-Specific Training
My Tips to keep a growth mindset in self-isolation and uncertain times
In light of the recent global pandemic and the health changes we are all making to combat and prevent the spread, I wanted to write about how my triathlon training and life has been affect and what I'm doing to ratify this and to offer some useful advice to others. Izzy x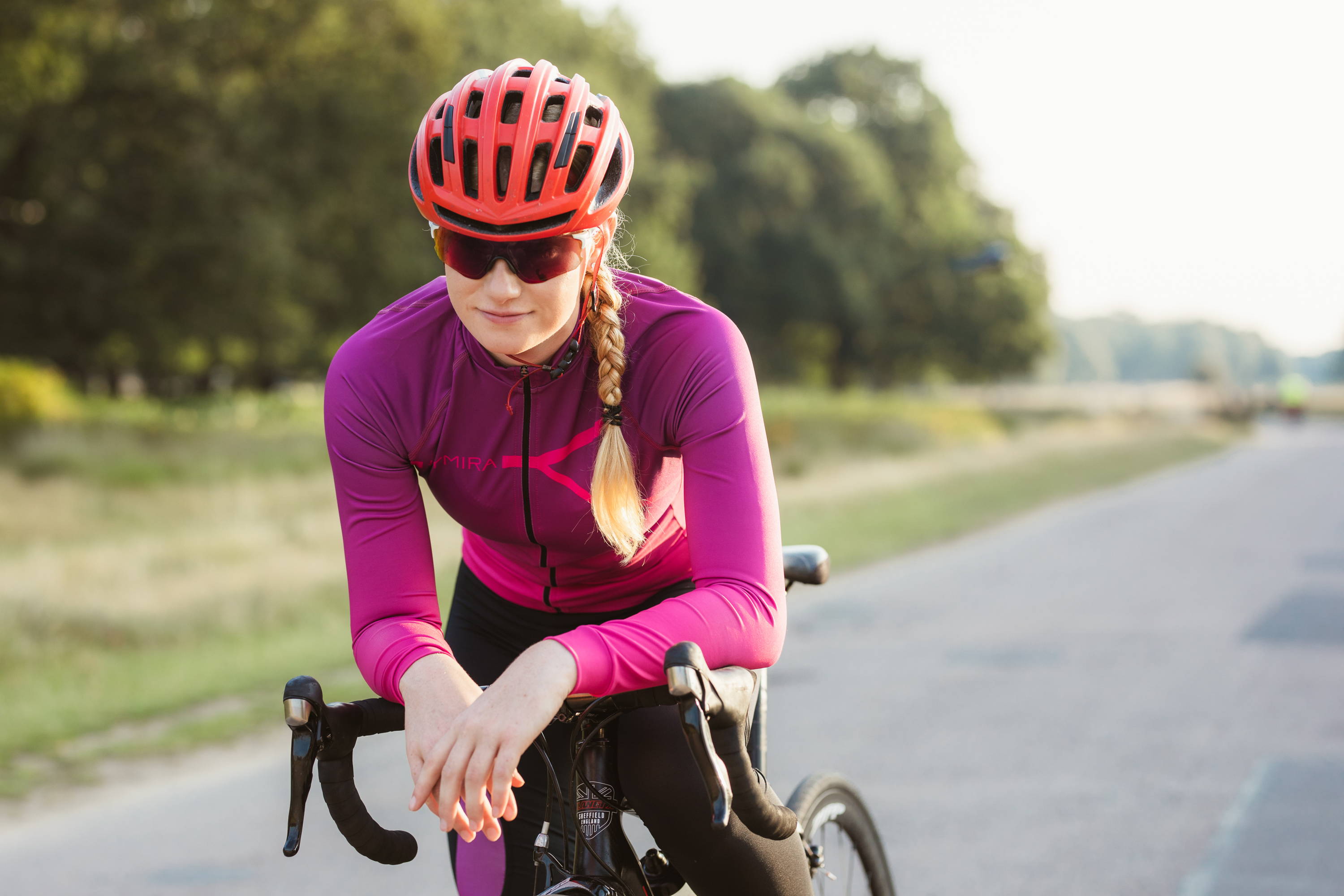 In terms of my training, gyms and swimming pools closed, club training sessions off, warm weather training camp cancelled, national and international races cancelled, all for the foreseeable future. I'm still at University and the university physical space has closed, graduation has been postponed and my part-time work has closed, however, I still have online lectures, assignments, group projects and exams in May to keep busy. I moved back home very suddenly, as I had planned to go back for just the weekend for a job interview and a race, bringing only the necessities. I missed saying good-bye in person to my flat mates, sport friends and class mates. We thought we would have two months together with before term ends and graduation, but by Sunday when it came apparent that the university would be shutting, people were self-isolating due to the virus spreading rapidly in the UK. I decided it would be best to be out of a city, with my family.
I'm trying not to dwell on the things I will not be able to do this coming year, but everybody is in the same boat. I am proud of myself for taking every opportunity I have this past year and have some amazing memories with my friends and family. I did the cross country season this winter and I had the opportunity to race a duathlon on Sunday, so I am blessed that I've had a chance to compete.
There have been a few changes to my triathlon training, mostly by not training with my run coach or triathlon club, not swimming or having access to a fully equipped gym. I'm using this time to get a good block of training in without the interruption of tapering for races, putting a less pressure on myself, and enjoy getting outside.
Changes to Sport-Specific Training
Running: My running group is training as a smaller team without our coach (risk group) and we continue our normal three run sessions a week together practising recommended social distancing of 2 metres at all times
Swim: Pools are shut so I'm doing swim specific strength and conditions exercises four times a week, such as using pull bands to replicate front crawl.
Bike: I've invested in an indoor turbo trainer, that holds my back wheel and can tell my speed, power and RMP (very clever!). I've also brought membership to Zwift, an online training platform, which allows you to ride virtually with friends, it also has work-out plans in. This keep training social and fun while self-isolation! The weather is also warming up, getting less windy and less busy on the roads; so I have been enjoying getting long rides and low heart rate zones sessions outside, by myself or with club mates.
Weight sessions: My sister has invested in some weight equipment such as a 7ft bar, with 80kg of weights, so I can continue incorporating weight training. I am taking more time to stretch and do yoga while skyping my friends, one of which is a yoga instructor.
Useful tips to keep in a growth mindset during self-isolation and uncertain times:
Even though your competitions have been cancelled, you can still enjoy training. Competitions will resume again soon so be prepared for when they do.
Talk to your coach, or training friends about what to plan for your training going forward. They may suggest to keep training the same, adapting it or focusing on other areas.

Training locations may change, sessions might be in smaller groups outside at a safe distance, or by yourself.
Use the less pressure to prepare for races by working on other aspects of your fitness or performance, such as increasing strength and conditioning for balance or coordination.
To keep functioning normally as possible, a weekly timetable with daily tasks will help you accomplish little goals and keep on track.
For example, I work-out in the morning 06:30-8:00, study 09-17:00, and do another session at around 18:00.
Use the extra time you have from not travelling or going out, to call your friends instead, increase the time spend on your sport, work or other hobbies.
With the increased time, I go for a dog walk at 14:00 (lectures allowing), and use this time to call friends, walk with healthy friends or close family whom I am self-isolating with.
Set up a home gym, for circuit training you don't need any specific equipment apart from a chair, for triceps dips for example and floor mat or carpet for body weight exercises. If you need inspiration for exercises have a look online at free videos.
You could invest in some simple weight equipment such as barbells, to add to your home gym if you want to increase strength further.
Enjoy outside cycling, running, walking, currently (Saturday 21stMarch) in the UK we are still allowed to exercise outside. This can be a great way to get fresh air and increase your mood, with many parks, forests or paths to choose from. Listening to music, audiobooks or podcasts are great to listen to when on your own. If you want to have company invite a family member you are self-isolating with, or a close friend who is healthy, but keeping a safe distance apart.
Stay safe and happy,
Izzy
Increasing Power without Increasing Bulk - Beginner Plyometrics
How getting a Good Night's Sleep can affect your fitness
How to Grow Your Own Superfoods