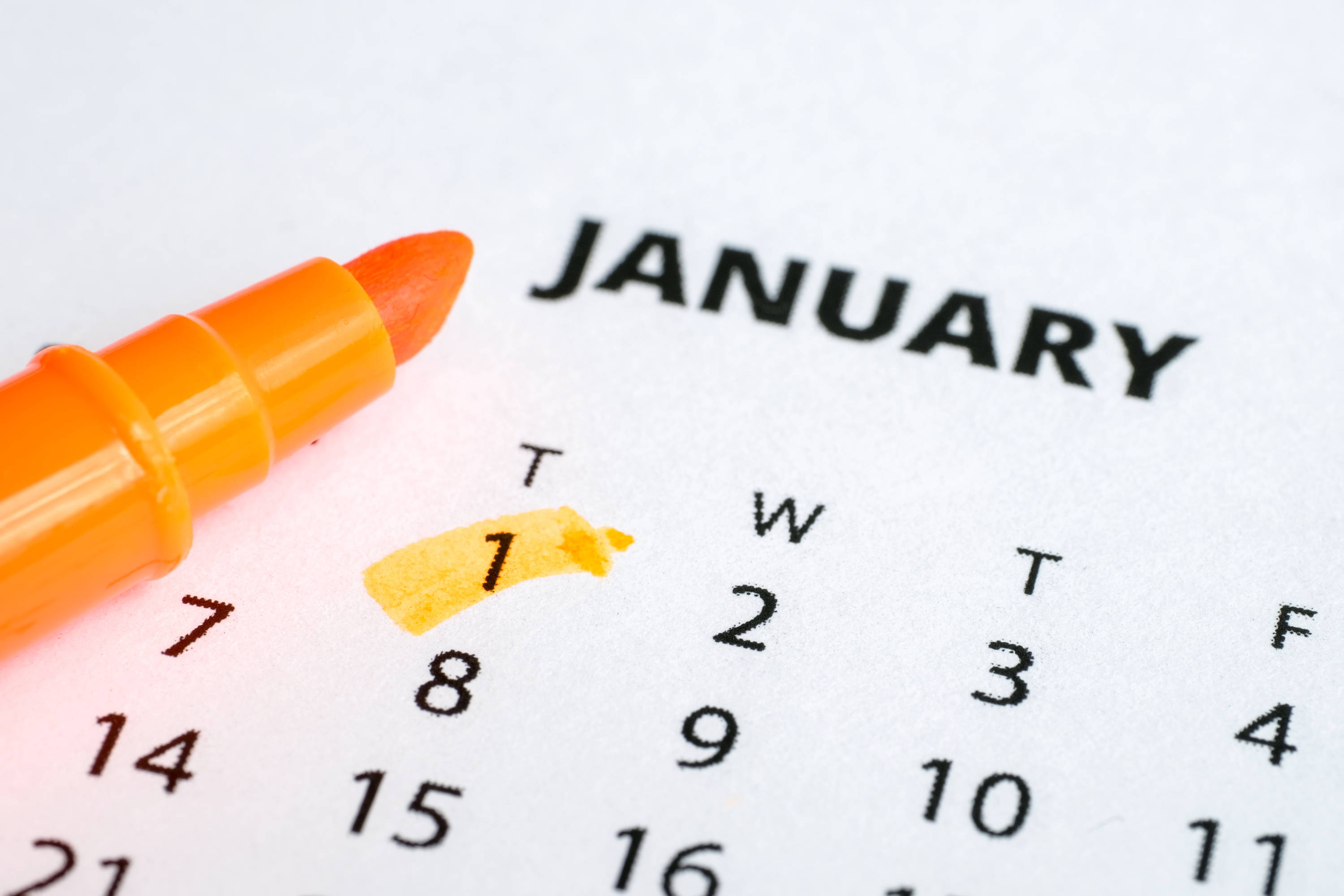 With January being the start of a new year and this year being a new decade, what better time than now to try something new? Join us in our 'JaNEWery' campaign and try a new activity this month and who knows, you might find yourself signing up for a half marathon or becoming a master yogi.
Throughout the month of January we want to encourage everyone to try a new sport and step out of their comfort zone or their regular routine. If you're a triathlete, why not give yoga a go? If you're a keen runner, why not try tennis, or maybe head out for a swim? Whatever you decide, KYMIRA is sure to have you covered with our extensive collection of multi functional infrared garments.
It is always beneficial to stimulate the body in new ways and training yourself in new skills can give great results and avoid a fitness plateau. Challenging yourself to complete new exercises can also help to address imbalances and weaknesses you may not have otherwise recognised, and incorporating cross training is an excellent way to ensure your different muscle groups get equal amounts of attention.
Trying new sports will not only benefit you physically, it can also benefit you mentally as it's an opportunity to meet and engage with like-minded people, therefore enriching your social life. This can lead to more confidence overall, hopefully resulting in you wanting to take on new challenges in other aspects of your life, such as going for a new job or meeting new people.
Not sure what to try, or where to go to try something new? We've put together a shortlist of activities to try this month with some useful links to help get you started:
Cycling
Riding a bike gives you the same cardiovascular benefits as any other aerobic exercise, with the added benefit of being able to do it whilst enjoying the great outdoors , and more importantly, as a mode of transport. If you're also wanting to decrease your carbon footprint this year (and boost your vitamin D intake!), cycling is a great replacement for those short journeys you would have otherwise hopped in the car for. Why not try cycling for 'JaNEWery'? Maybe to commute to work, or to head out with friends at the weekend? If you don't want to head out alone, find a bike ride near you with Let's Ride .
If you find you love it and want to continue cycling, here are a few of our favourites:
Available in Blue , Red , Pink & Purple
Running
Fancy giving running a go but not sure of distances, routes or where to go? We highly recommend park run (insert link). parkrun organise free, weekly, 5km timed runs around the world. They are open to everyone, free, and are safe and easy to take part in. These events take place in pleasant parkland surroundings and welcome people of every ability to take part; from those taking their first steps in running to Olympians.
Our brand athlete Chelsea Creak is a trail runner who runs 4 times a week and swears by our Running core 3.0 long sleeve top and leggings (insert link).
Available in long sleeve also.
Why not boost your recovery afterwards with our best-selling IR50 leggings ?
Yoga
If you're looking for something slightly more low impact, why not give yoga a go? Yoga can improve your mind and body. Visiting a yoga class won't just help you get fitter, stronger and more flexible. You can also expect to reduce stress, increase concentration, and improve your posture. There are many types of yoga and different classes, so head to: https://www.yogaclassnearyou.co.uk/ and find the right class for you.
Stay cosy and warm post yoga session in our Infracycle Half Zip Fleece, providing you the perfect combination of warmth, style and the numerous benefits of our KYnergy technology.
Available in Gunmetal Grey , Midnight Blue & Onyx Black . Also available as a hooded sweatshirt.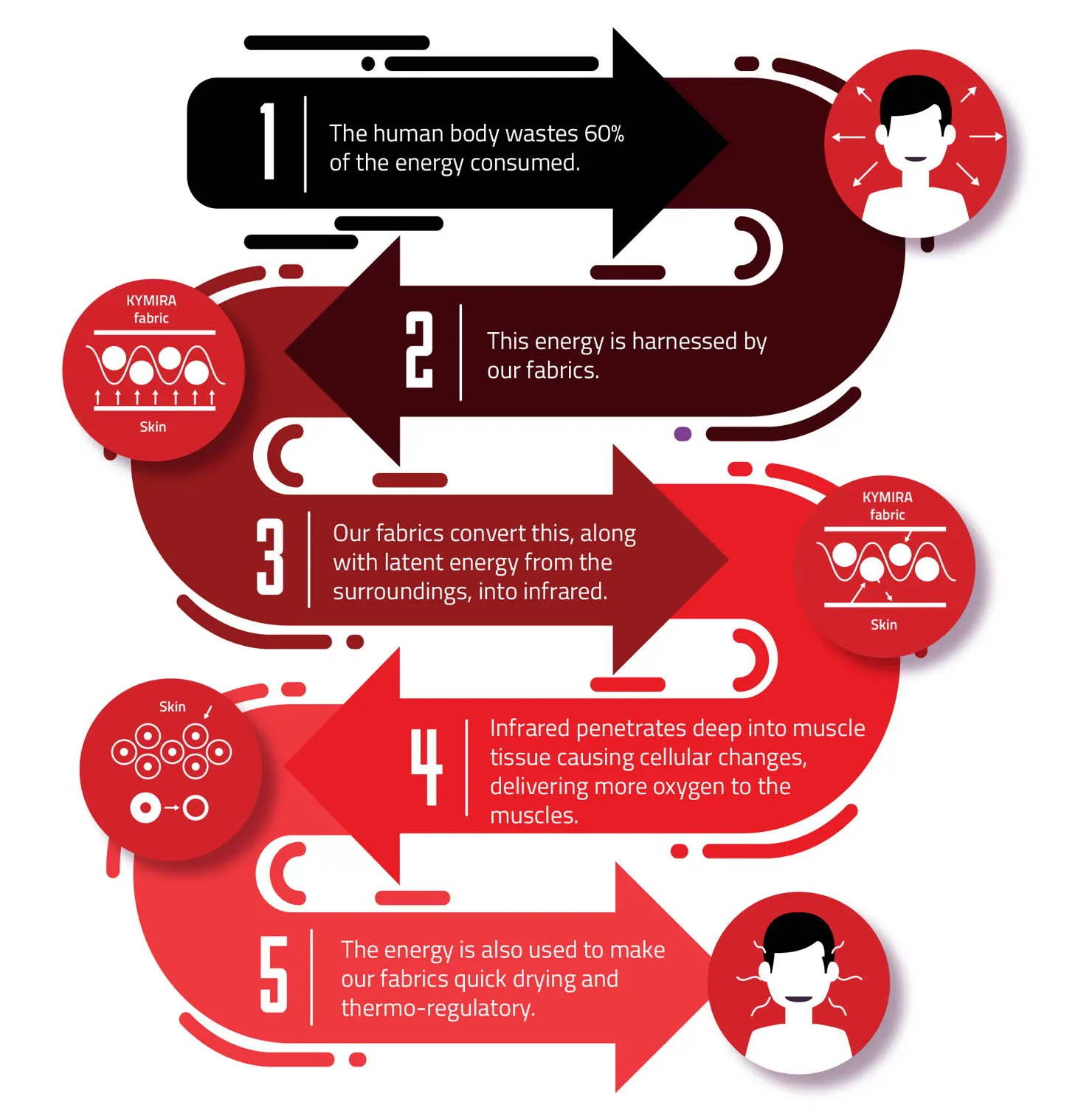 Boxing
Finally, boxing! Whatever your fitness level, boxing is an enjoyable form of exercise that over time will increase your stamina and agility and generally help to keep both your mind and body healthy and strong. Head to: https://www.martialartsnearyou.co.uk/boxing-classes to find your nearest class. Failing this, there are so many combat classes that involve boxing that you can choose from at your local gym such as 'Body Combat' or 'Boxercise'.
Our Training pro tops are ideal for sports such as boxing as the structured shoulder panels allow for maximum range of motion, providing freedom of movement for your upper body. The top is made from our infrared-emitting fabric, which helps regulate your body temperature as you work out, dissipating heat and evaporating sweat better than normal fabric.
Remember, just as it is important to have a varied diet, it is important to enjoy varied physical activity too. Don't be afraid to challenge yourself and try something new this month, or ever.