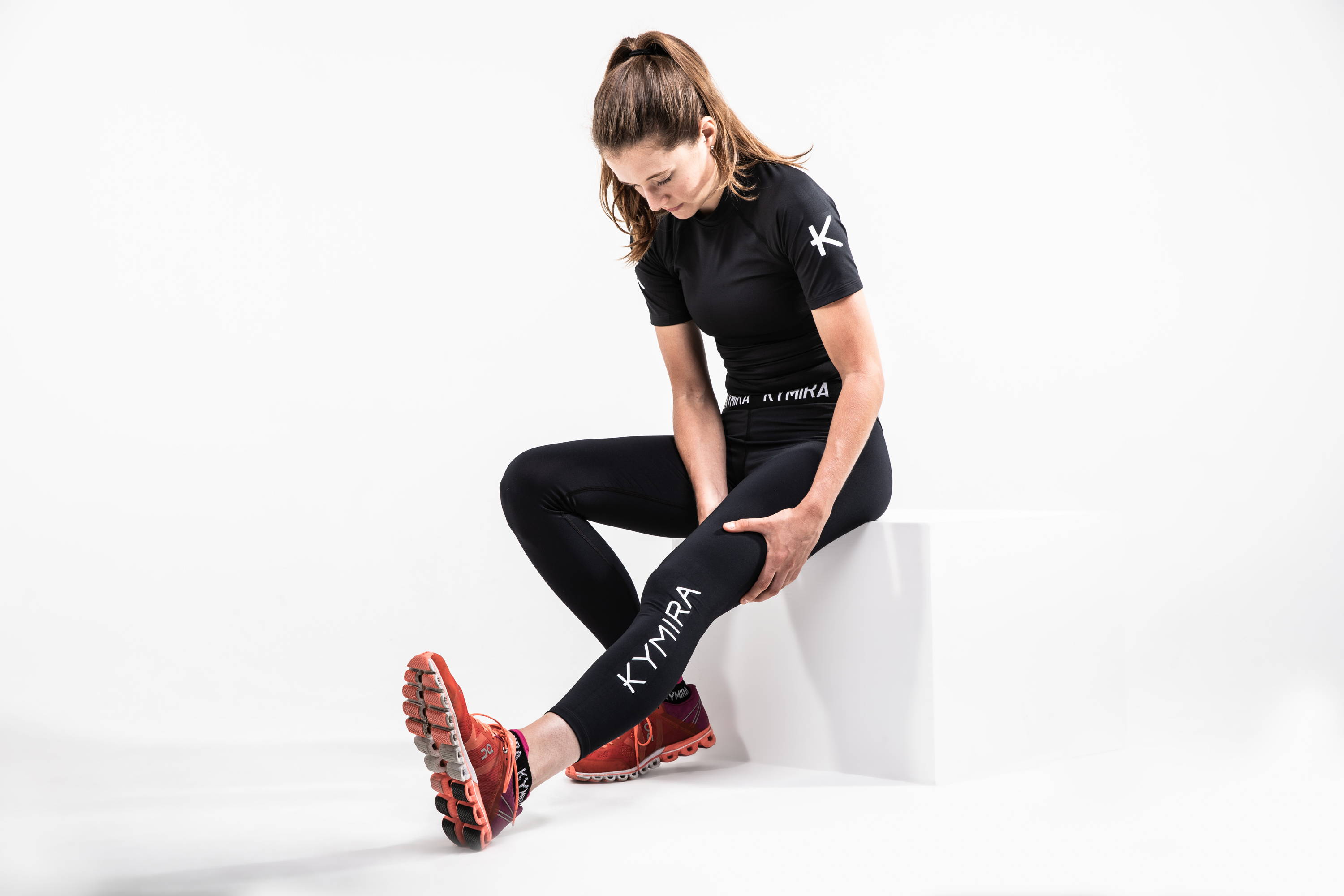 Welcome to part 2 of my chronic pain relief toolkit. In this post we will focus on furthering our collection of natural, interrelating methods, that can each be applied to become part of your daily life at home.
Here is how the toolkit looks so far: Vitamin D - Temperature & Touch Therapy - Tens Machines - Stretching & Muscle Rolling - Movement - Sleep - KYMIRA
Time to read: 5 minutes
Key Points:
Tools that are natural, easy & quick to use to provide pain relief
Stretching, Muscle Rolling, Exercise, Sleep, KYMIRA
Personal experience of chronic pain
Fully scientifically supported & referenced
Part 2: Coping with chronic pain can push you to crisis. A toolkit of scientifically supported pain relief strategies is a must for all sufferers
Stretching & Muscle Rolling
Stretching exercises decrease the muscle stiffness (17) and muscle rigidity which is one of the most common causes of muscle pain. Similarly, rolling your muscles also breaks down the muscle tension and can leave your body feeling much more relaxed. Plus muscle rolling, has been shown to improve pain perception in tender spots (18). Pain and stress tend to stiffen the body as a natural response to the flood of adrenalin, so tools to mediate this are important. If using muscle rolling within an exercise regime, evidence suggests this is best done as a warm up tool as there is some mixed results for its effect on DOMS (Delayed Onset Muscle Soreness), when used as a cool down method.
Exercise
Lack of movement has been shown to exasperate chronic pain (17) and similarly exercise has been shown to be effective for the management of chronic pain (19), activating pain modulation (20). I find maintaining a mild to moderate exercise regime noticeably improves my soreness and the effects are lasting. Likewise in the opposite, a general exercise programme that contains muscular strength, flexibility, and aerobic fitness has been found to be beneficial for rehabilitation (17). This was one of the tools I didn't utilise until later in my journey. I was just the same as many of you may be feeling, I was in so much pain the last thing I wanted to do was move, but I wish I had tried sooner. Ideally a personal exercise regime would be worked out by a qualified person, with a graded approach, to help you prevent symptom flares from the injured areas vulnerable to pain.
Gentle movement such as walking, yoga, tai chi, have all been shown to have significant effects plus naturally calm your aroused nervous system (21, 22, 23). Stress is thought to be held within the nervous system and the body itself, and exasperates chronic pain (24), with exercise offered as a key way to release held stress (25). Exercise increases your feel good endorphins (26) that are shown to improve chronic pain (16).
Sleep
Sleep is one of nature's great healers, yet it can become even more elusive when you are trying to sleep with chronic pain. It can lead to a vicious cycle of chronic pain inhibiting sleep and poor sleep linked to an increase in pain (27). Practising sleep hygiene such as avoiding stimulants, heavy and rich foods and reducing screen time close to bedtime, establishing a bedtime routine, eliminating light and noise, is essential. Taking part in exercise such as yoga, is shown to improve sleep (24,28), as well as adequate sunshine exposure and B vitamins to make melatonin (29).
I found establishing an earlier to bed routine particularly beneficial, as well as the temperature change therapy, KYMIRA products and noise distraction I mention elsewhere in the blogs, so that I sleep before I got too sore and mentally frazzled. On nights I have really struggled, I found the most productive thing was to complete a wind down routine again. I would suggest you find what works for you but for me that was things such as making a hot drink, muscle rolling, taking a hot shower and getting back into bed again with a fresher outlook.
KYMIRA
I discovered KYMIRA clothing products last year and they have become an irreplaceable support within my toolkit. It is one of the most simple things I can do, to put on the infrared clothing, that I know will give me a noticeable and significant improvement in my pain (30). I put on the clothing and after a little while I notice I just feel, well better. I wear it casually day to day to help me manage symptoms, significantly during flair ups and whilst exercising.
When I am struggling, I sleep in my KYMIRA as it takes the edge off to help me relax and drift to sleep. I find the infrared, pain relieving properties accumulate overnight, helping me feel a greater reduction in my pain by the morning, than without wearing my KYMIRA. Infrared has also been shown to improve sleep quality (31) and reduce sleep disturbances in those with chronic pain (32). KYMIRA can help maintain temperature regulation (33) which can be effected in those with chronic pain (14) and inhibit feeling cold, which can also exasperate chronic pain (34), both of which I experience. The infrared in KYMIRA products excites the cells, increasing circulation (35) and changing the blood flow, which has also be found to be beneficial for chronic pain (36).
Please stay tuned for the third instalment in the pain relief toolkit next week and if you need to back read blog 1, the link is below. If you have any questions or feedback, please leave us a comment or get in touch.
Part 1: Easy, Quick & Natural Methods for Chronic Pain Relief & Management - Neuropathic, Nerve & Muscle Focus
Part 3: Easy, Quick & Natural Methods for Chronic Pain Relief & Management - Neuropathic, Nerve & Muscle Focus
Expand For References
References
Vitamin D in Pain Management, 2018, Helde-Frankling & Bjorkhem-Bergman.
Public Health England National Diet & Nutrition Survey, 2016.
NHS.co.uk - How to get Vitamin D.
Recommended summer sunlight exposure levels can produce sufficient levels at UK latitudes, 2010, Rhodes, Webb, Fraser, Kift, Durkin, Allan, O'Brien, Vail, Berry.
Ultraviolet Radiations: Skin Defense-Damage Mechanism, 2017, Mohania, Chandel, Kumar, Verma, Digvijay, Tripathi, Choudhury, Mitten, Shah.
Sunlight & Vitamin D, 2013, Wacker, Holick.
Vitamin D: Biology, Actions, and Clinical Implications, 2013, Feldman, Krishnan, Swami.
Vitamin D deficiency, 2007, Holick.
Determinants of vitamin D status of health office workers in Sydney, Australia, 2019, Fayet-Moore, Brock, Wright, Ridges, Small, Seibel, Conigrave, Mason.
Effect of pain on the automatic nervous system indices derived from photoplethysmography in healthy volunteers, 2012, Humane, Kontinen, Hakala, Take, Paloheimo, Kalso.
The effect of Therapeutic Touch on Back Pain in Adults on a Neurological Unit. An Experimental Pilot Study.
Self-soothing behaviours with particular reference to oxytocin release induced by non-noxious sensory stimulation, 2014, Uvnas-Moberg, Handline, Petersson.
The Analgesic Effect of Oxytocin in Humans: A Double-Blind, Placebo Controlled Cross-Over Study Using Laser-Evoked Potentials, 2015, Paloyelis, Krahe, Maltezos, Williams, Howard, Fotopoulou.
Extreme Thermal Sensitivity and Pain-Induced Sensitization in a Fibromyalgia Patient, 2010, Wong, Rodrigues, Schmidt, Vierck, Mauderli.
Central sensitization: a generator of pain hypersensitivity by central neural plasticity, 2009 Latremoliere, Woolf.
Understanding Endorphins and Their Importance in Pain Management, 2010, Sprouse-Blum, Smith, Sugai, Don Parsa.
A Systematic Review of the Effects of Exercise and Physical Activity on Non-Specific Chronic Low Back Pain, 2016, Gordon, Bloxham.
Pain pressure threshold of a muscle tender spot increases following. Local and non-local rolling massage, 2015, Aboodarda, Spence, Button.
Exercise in the Treatment of Chronic Pain, 2001, Smith, Brochk, Comm, Gribbin, Moira.
Hypoalgesia After Exercise and the Cold Pressor Test is Reduced in Chronic Musculoskeletal Pain Patients With High Pain Sensitivity, 2016, Vaegter, Handberg, Graven-Nielsen.
An aerobic walking programme versus muscle strengthening programme for chronic low back pain: a randomised controlled trial, 2012, Shnayderman, Katz-Leurer.
Perspectives on Yoga Inputs in the Management of Chronic Pain, 2010, Vallath.
Tai Chi for Chronic Pain Conditions: A Systematic Review and Meta-analysis of Randomized Controlled Trials, 2016, Kong, Lauche, Klose, Bu, Yang, Guo, Dobo, Cheng.
Stress exacerbates neuropathic pain via glucocorticoid and NMDA receptor activation, 2009, Alexander, DeVries, Kigerl, Dahlman, Popvich.
Aerobic exercise reduces levels of cardiovascular and sympathoadrenal responses to mental stress in subjects without prior evidence of myocardial schema, 1990, Blumenthal, Fredrikson, Kuhn, Ulmer, Waslh-Riddle, Appelbaum.
Endorphin Response to Exercise, 2012, Goldfarb, Jamurtas.
Behavioral and psychosocial factors associated with insomnia in adolescents with chronic pain, 2011, Palermo, Wilson, Lewandowski et al. .
The bidirectional relationship between exercise and sleep: Implications for exercise adherence and sleep improvement, 2014, Kline.
Dietary factors and fluctuating levels of melatonin, 2012, Peuhkuri, Shivola, Korpela.
Effect of Optically Modified Polythylene Terephthalate Fiber Socks on Chronic Foot Pain, 2009, Gordon.
Biological activities caused by far-infrared radiation, 1989, Inoué, Kabaya.
Double blind, placebo controlled, crossover pilot trial on the effect of Optically Modified Polyethylene, 2010, Casden.
Hologenix Mechanical Testing, 2013, Celiant & Intertek Procedures, 2012, Horinek
Working in a cold environment, feeling cold at work and chronic pain: a cross-sectional analysis of the Tromso Study, 2019, Farbu, Skandfer, Nielsen, Brenn, Stubhaug, Hoper.
Transcutaneous Oxygen Tension (tcPO2) as a Primary Endpoint to Assess the Efficacy of an Optically Active Vsoactive Garment, 2012, Gordon, Coyle.
Contrast therapy - a systematic review, 2008, Hing, Bouaaphone, Lee.