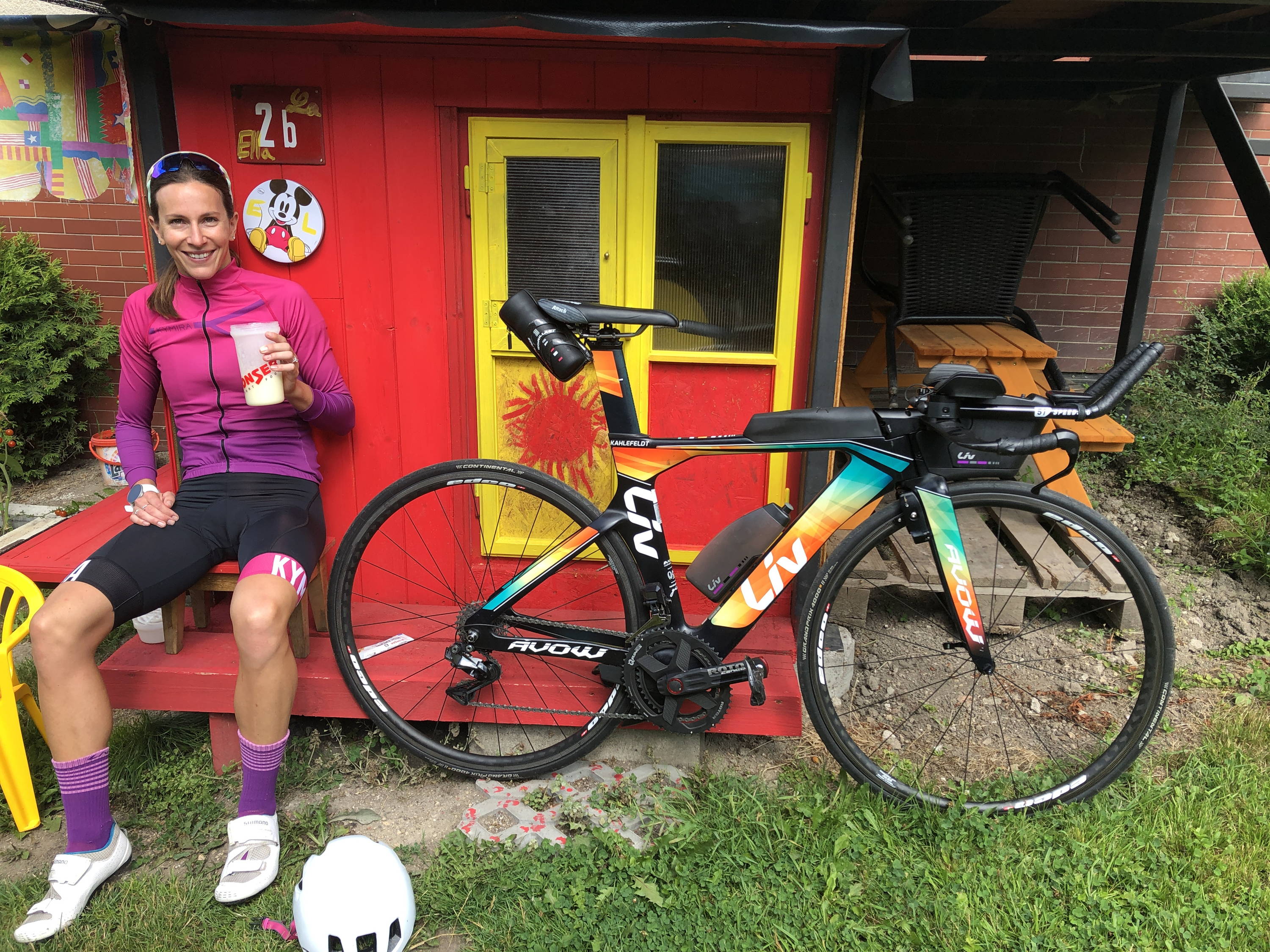 Time to Read
5 minutes
Christmas is a time to indulge, relax and recover from the year both physically and mentally. With 15 races and 13 podium finishes under her belt in 2019, we asked Pro Triathlete, London 2012 Olympian and KYMIRA Brand Athlete Radka Kahlefeldt what her top tips for recovery are over the Christmas period, and how she gets back into the swing of things in January. Here's what she had to say:
How often do you work out in a typical week? What is your workout routine/schedule?
My typical week consists of two sessions a day, other than Mondays when I have a rest day, resulting in just one light recovery session.
Are you strict on having rest days?
I always listen to my body and I try to schedule one rest day per week (as I said above, usually Monday), when I feel like I most need to rest. Having said that, I am flexible with my rest days and often plan them to correspond with my travel days.
What do you do on your rest days?
My rest days look significantly different to how they did pre family. Rest days used to mean a beach/coffee/movie day, now it means more play time for Ruby. I also tend to keep on top of 'life admin' on these days with arranging Doctors' appointments, repairs etc.
When having a rest day, does your food intake change? I try to keep my food intake the same on both rest and training days, other than breakfast. On rest days I might treat myself to a fancy breakfast as I have more time to prepare and digest it. People are often worried about consuming the same amount of food on rest days as training days, but in my opinion, I think its important to ensure you're eating enough to to restore the bodies nutrients and energy levels.
Do you use any supplements or products to help you recover after a particularly hard session?
In terms of supplements, just the basics like electrolytes and protein drinks. I listen to my body and try to give it everything that it needs.
In terms of products, I love to train in KYMIRA running tights and you often wear them to boost my recovery process in between sessions.
Do you have more rest days over the Christmas period?
Normally I plan my off-season over the Christmas period so I have time for all the fun stuff with the family. This year I had my off-season in November as I plan to start racing early in 2020, and I felt my body needed to recharge it's "batteries".
What would be your top tip for recovery?
1) Recover mentally: Do something fun and forget about training.
2) Recover physically: I highly recommend active recovery. I personally like riding the bike with Ruby on the back to the park, having a play, then riding back.
3) Book in for a massage and try to get a little more sleep.
How do you get back into your training routine after a long break such as Christmas?
As I mentioned above, I won't have a break over the Christmas period as I had my off-season in November. Off-season consisted of two weeks completely off training, one week of active recovery sessions such as light swimming and gym, and then one week of light swimming, mountain biking and running based on how my body was feeling. It is important to ease yourself back into your normal training regime slowly, without pushing too hard too soon.
Now my off-season is over, I am looking forward to getting back into my normal training regime/programme from my Husband and Coach Brad (www.BKRcoaching.com ).
Read Next:
No Pain, No Gain?
Caffeine for Performance
How to Sleep for Success
Subscribe Today!