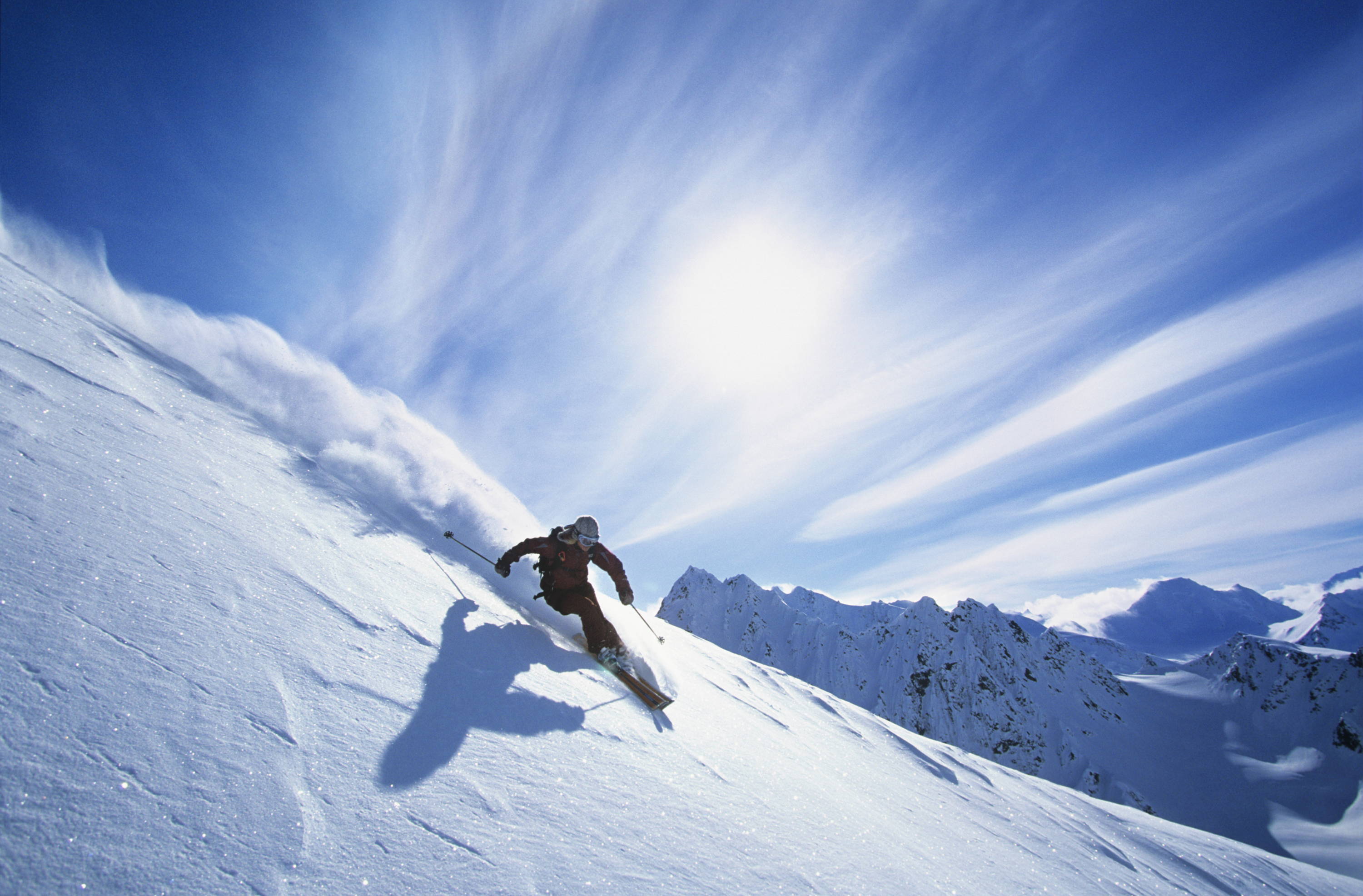 Time to Read
4 minutes
Points of Interest
Nutrition
What to wear
Warm up
Recovery
Ski holidays are a strange thing...
Outside all day long, you end up completely exhausted at the end of the day, but it's a type of exhausted that just feels good.
Whilst skiing isn't perhaps as physically demanding as we'd like to believe, burning approx 300-400 calories per hour, it is a lot more exercise over 6 days than most of us are used to. So, a little time each day making sure you are physically prepared will mean a longer day of perfect powder and corduroy pistes*.
* perfect powder and corduroy pistes unfortunately not guaranteed.
Get Up and Get Prepared
Drink Water
Hotels and chalets in the Alps are often toasty warm which can be quite dehydrating overnight. Fill the bathroom sink with water or put cups of water next to the radiator to combat this. Being at high altitude has a big effect on hydration levels too, so starting the day already dehydrated is not a good way to go.
Drink 500ml of water as soon as you get up. The Japanese drink it ice cold. The Chinese drink it warm. Whichever way you prefer, make sure you drink it! Some more tips here .
Water is often overlooked with preference given to hot chocolates on the slope so try and carry a bottle to sip on chairlifts.
Eat Breakfast
Food is fuel, so give your body a good start to the day. Hit all the food groups at breakfast time; fats, proteins and carbohydrates. Try to focus on slow-releasing types such as wholegrains to keep you going until lunch. Porridge, eggs, toast, fruit and a cheeky croissant are all good choices as a part of a balanced meal.
Dress Appropriately
Take a look at the weather report and the conditions. You want to wear enough clothing that you aren't getting cold when on the chairlifts. If your muscles are repeatedly getting too cold their function will decrease. You need to keep warming them up properly to prevent injury.
Layers in a cold environment are much better than one big thick jacket.
Kymira Sport's Thermal range is ideal for layering and has all the benefits of infrared technology including; increased blood circulation, enhanced energy production and temperature regulation. Perfect for the day on the slopes.
Get the right socks! Big thick snow tubes are actually not very good at keeping feet warm during the day. One of the leading ski sock producers recommends that three pairs are enough for a ski holiday; one to wash, one to dry and one to wear. So instead of buying lots, buy quality.
Read more about how sports clothing can affect performance here .
Sold out
Sold out
Sold out
Sold out
Sold out
Sold out
Warming-Up
Get Moving
Walk to the lift, and carry your own ski gear! A short walk is enough to get the blood moving and increase heart rate. Alternatively if with a group, play a bit of catch with a snowball or run up a hill and sledge down on your bottom a few times.
If you are lucky enough to ski in/ski out, take the first couple of runs easy. Start slow and increase the speed. Get the blood flowing and the muscles starting to move then stop for a quick stretch.
Get Mobile
Stretching works by increasing blood flow to your muscles. This enables your body to deliver more oxygen where it's needed to recover. However, avoid the static stretches of PE classes. Instead try some dynamic stretches, with studies showing that dynamic stretching can help enhance muscles power and strength.
Movement on the move is the idea here; squats, lunges, kicks, legs swings, arm swings, trunk rotation, jump squats.
After Après
You will still be in your Kymira Sport thermals when you get back to the chalet, so take a few minutes to stretch. Stretching is vital as it helps improve your mobility, prevents joint stiffness and muscles tightening, none of which you want to be dealing with the morning of a beautiful, bluebird ski day.
Gentle, static stretches are perfect here, and don't forget to stretch more than just the legs. Glutes are vital, as are the back and the core, to skiing. Pop a tennis ball in your luggage to deal with any niggles that need some targeted pressure, and roll it around with each foot over afternoon tea to give the feet and ankles a release.
Summary
Wake up and get yourself fuelled properly before dressing appropriately. Choose quality layers that will keep you warm and keep you skiing happily all day long.
Take the time each morning for a warm-up; raise the heart rate and the circulation before some dynamic stretching. If you stop for a long time at lunch, consider doing it again.
Evenings are where you prepare for the next day, so take the time to stretch out and keep the muscles in good condition.
Subscribe Today!
Author
This blog was written by Cazz George, Ski Coach and Course Coordinator at Subzero Coaching