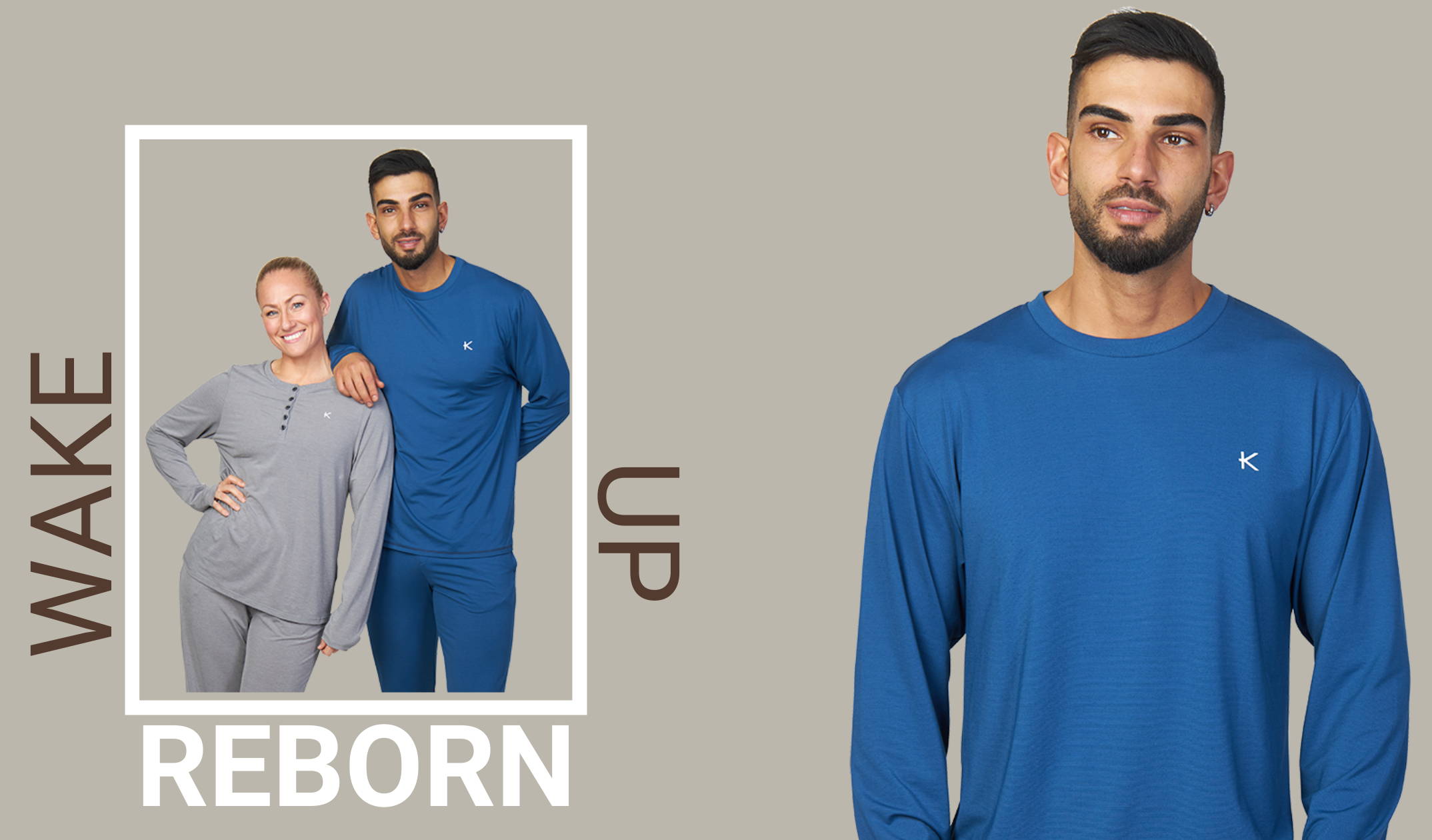 Although it has been known for a long time that sleep is the bedrock of recovery, it is only within the last decade or so that the wider exercising public has started to take optimising sleep more seriously.
The 'quantified self' movement has enabled us access to more of our own data than ever before. One such data point is sleep. Smart watches now give us the ability to monitor our sleep time and (to a degree), our sleep quality. There are some questions as to the accuracy of the sleep quality monitoring technology [1], but it serves as a basic guide.
Time to read: 5 minutes
Beginner
Key Points:
Capturing sleep data on your smart watches
Implementing strategies to help you sleep
Training at the right times for optimised sleep
How KYMIRA® Sport infrared products can help improve your sleep
"Sleep is the bedrock of recovery".
Shop Sleepwear
How do smart watches monitor sleep?
Smart watches use a method known as 'actigraphy' to monitor sleep [2]. The watch uses an accelerometer to measure patterns of activity throughout the night, which it will then feed into an algorithm alongside a few other data points (which vary depending on the technology being used). The basic assumption then is that more movement = lower quality sleep, which may or may not be true.
What the actigraphy approach certainly shows is restlessness and potential wakefulness, assuming that the person who is awake will move more than someone asleep. It means most smart watches will give you an accurate gauge of how long you were asleep for, but if you are a restless sleeper, it may report a lower sleep quality score than you deserve.
The more advanced smart watches will also use heart rate data and a more frequent sampling rate (every 30 seconds as opposed to every minute or longer) to provide better sleep score information.
Data is one thing, application is another
Once you have a picture of your sleep data, the next phase of optimisation is implementation of strategies to improve the sleep you're getting. Evidence based recommendations around sleep hygiene for athletes include the following guidelines [3]…
Avoiding caffeine after 12
Limit nap times to 1 hour, and don't nap after 3pm
Never use nicotine
Avoid high intensity exercise late at night
Don't go to bed unless you are sleepy
The interesting points here are the specificity with which the guidance is issued. Points such as 'don't go to bed unless you are sleepy' goes against some of the generic information people are given when it comes to sleep hygiene. Anecdotally, this makes absolute sense, because lying in bed wide awake does little to help anyone get to sleep and instead, may cause frustration that prevents good quality sleep.
Monitoring training loads for sleep improvement – practical solutions
The evidence in support of optimising sleep is strong, so here we're going to look at how to optimise sleep during periods of high intensity training. Given the readership of this article is likely to be training multiple times per week, the 'generic' sleep advice won't always apply – we must consider the impact of workload on sleep.
A major aspect of sleep quality is around the intensity of the training people are doing. There is solid research showing that very high intensity training can increase the time taken for a person to fall asleep, [4], so you must counterbalance this with measures that help to improve sleep quality and reliability.
If you are entering a period of particularly intense training, best practice suggests that you should get it done early in the day, which gives you more time to return to a base level ahead of sleep. Leaving it until late to get your hard work done may see you impact sleep more than you need to.
If you are caffeine sensitive, try to avoid caffeine altogether and don't be tempted to use it as a pre-workout stimulant. Evidence suggests that if you are sleep deprived, caffeine ingestion won't help improve performance anyway [5].
Periods of high intensity training are best supported with increased carbohydrate intake, which appears to help promote REM sleep [6]. This helps to ensure a deeper and more rested state ahead of subsequent bouts of effort, be that in training or competition.
Infrared helps to optimise sleep
Around the sleep routine, nutrition and timing of training sessions, there's an additional factor you can use to help optimise your sleep – infrared. Across multiple studies, infrared fabrics have been shown to enhance sleep efficiency and quality. In a study using infrared sheets, the subjects reported better quality of sleep, better moods and less napping [7].
KYMIRA offers a range of sleepwear so you can benefit from the infrared technology night after night. Alongside the obvious sleep benefits, you'll also be able to recover faster, deeper and reduce your injury risk .
Improving sleep for active people, summarised…
Employ these strategies and you'll optimise your sleep better than ever…
Train earlier
Go to bed only when tired
Avoid caffeine and nicotine
Eat enough carbs
Wear infrared to bed
Limit naps to 1 hour and never after 3pm
Employ these strategies and you'll see a more refreshed, energised and recovered version of yourself.
Shop Sleepwear
References
[1] https://www.ncbi.nlm.nih.gov/pmc/articles/PMC7597680/
[2] https://www.ncbi.nlm.nih.gov/pmc/articles/PMC6579636/
[3] https://www.ncbi.nlm.nih.gov/pmc/articles/PMC6988893/
[4] https://www.tandfonline.com/doi/abs/10.1080/02640414.2015.1085589
[5] https://www.ncbi.nlm.nih.gov/pmc/articles/PMC5916568/
[6] https://www.ncbi.nlm.nih.gov/pmc/articles/PMC5015038/
[7] https://www.researchgate.net/publication/326659879_The_effect_of_far-infrared_emitting_sheets_on_sleep