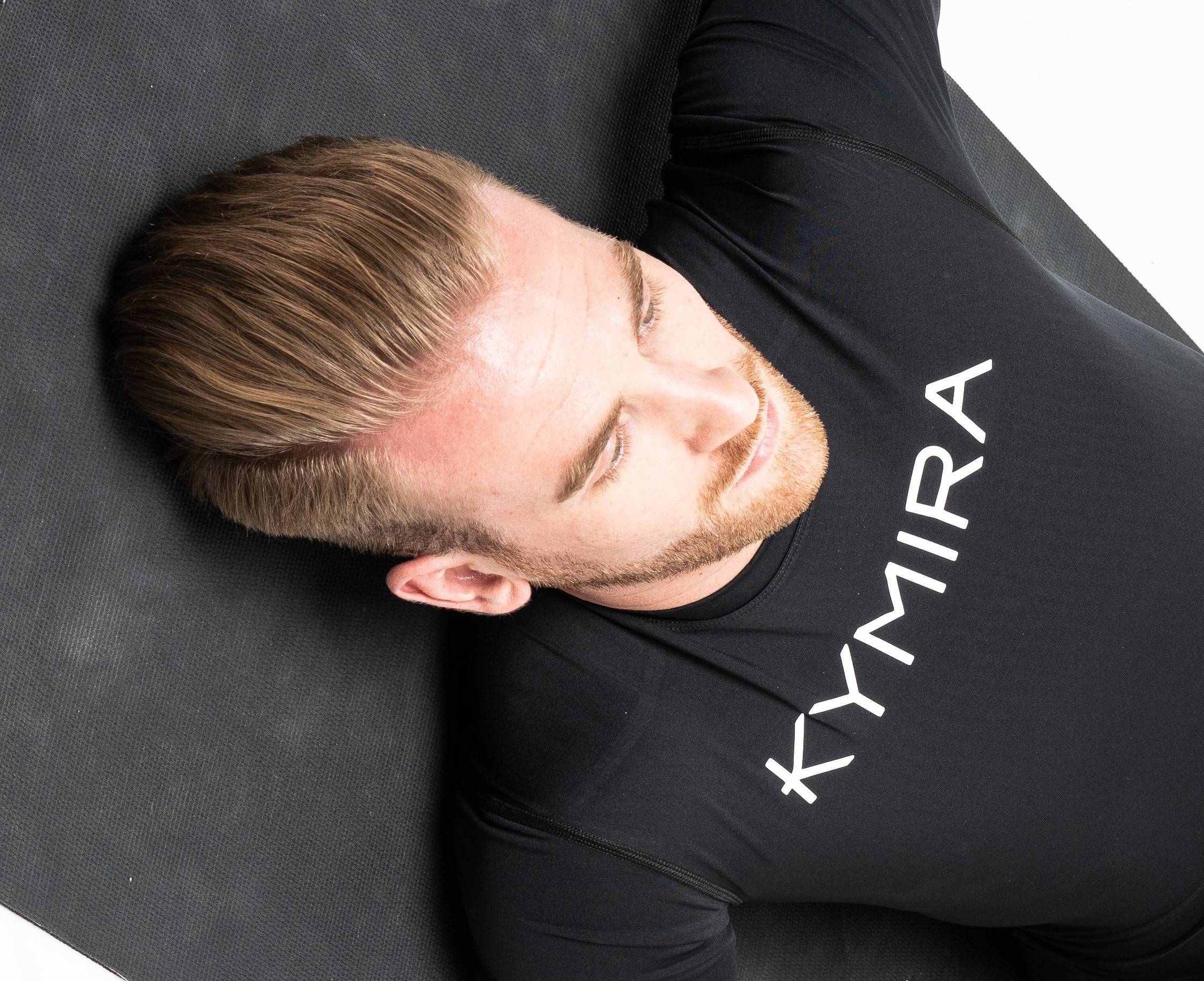 Sleep…You can sleep when you're dead right?
True, to a certain extent, but lack of sleep will kill your performance.
My name is Ben Peggs and I've been a KYMIRA Sport brand athlete for a few years now. I am part of the Men's Foil GB Fencing Team and have had my own struggles with recovery.
I'm an ageing athlete, turning 29 this year. Although I've got quite few competitive years left in the tank, I don't recovery like I did when I was 21! That's a hard thing to admit but is something I've come to terms with and is something I must learn to do better.
To Sleep is to Recover
Recovery comes in many shapes and sizes. Different people recovery in preferred/different ways.
One thing is for certain, your body does most, (if not all) of its recovery when we're asleep.
Let's be honest, we've all had problems with our smart phones. We have all tried fiddling with the settings etc, but sometimes a good old 'power off power on' reboot does the trick.
What's the difference between a smart phone and a human? One of them is a machine!
We're a squidgy organism that needs to shut down and reboot each night, and we need to do it properly!
Sharp as a Sword
In the sport of fencing we need to be fast and powerful. It's not so hard to stop a sword coming at you fast when you see it coming from a mile off. Either by blocking or by running out the way. Therefore, deception is key in fencing.
Tactics are the bread and butter of most sports but fencing requires strategy more than most. It's a game of chess on your feet. This means the brain must be as sharp as your sword!
Going training doesn't mean just going through the motions for us. We must be ready to take on anything, and ready to adapt at every moment.
No two training sessions are the same. Which in turn means we must be mentally ready for that challenge.
A bad night's sleep can mean you are cannon fodder for the other athletes, even if physically you feel great. This goes are far as travelling to distant countries and turning up ready to fence new opponents.
Schedule your sleep
In the past I have taken extreme measures to ensure I get the best possible sleep.
On a week night I try and get a solid 8 hours.
I train twice to three times a day. So those hours really count.
My fencing sessions starts at 10:30. So I leave the house at 09:00 and arrive at the centre for 09:45. My alarm sounds at 08:00 which to many of you is a late start. However, my last training session at the club doesn't finish until 21:30.
By the time I'm out and home it's gone 22:30, with dinner being served up at 23:00. So bed doesn't happen until gone midnight!
Most of the time this certainly doesn't feel like enough sleep. Which is why my two cups of coffee prior to the morning session are much needed!
Strategy for Successful Sleep
Those 8 hours are very important, and I try and take appropriate measures to ensure I get them.
Firstly, I have a double bed. That gives me plenty of room to spread out (except when my girlfriend joins me).
Secondly, I have a winter duvet and a summer duvet. One has a high tog rating to keep me warm during those cold wintery nights, while the other a low tog to keep me cool in the hot summer evenings, usually accompanied by a very quiet fan too!
Black as the Night
My room has shutters and for good measure heavy black curtains.
This may sound extreme, but I live in London, the city that never sleeps. Therefore, cutting out street light and shop window glare is important. All LED lights in the room get taped up, and on top of this, I wear an eye mask… just to be sure. Therefore, my room is dark, really dark.
Some people say this isn't so healthy and that natural light helps you wake up naturally and feeling more refreshed in the morning. I couldn't agree more! But my argument is - I need to get to sleep in the first place… and stay asleep! This is higher on my list of priorities.
Free From Distraction
My phone is put onto aeroplane mode. I do not want to be woken up by my Aussie friends messaging me at silly O'clock.
I also have my own alarm clock as I have my phone far away, so it can't disturb me at all and I'm not tempted to fiddle with it before bed, to active those brain waves. The alarm clock also means I'm not tempted to look at my phone as soon as I wake up either.
The world can wait until I'm awake properly!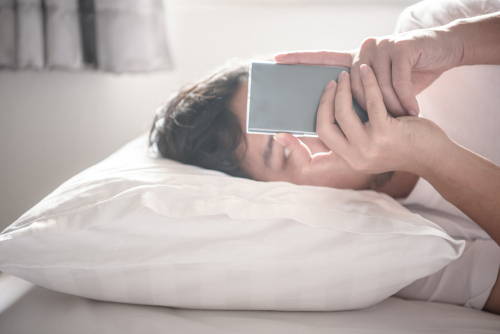 Fresh from the Fight
Heavy training sessions can make sleeping more difficult. The body can feel sore and uncomfortable in any position.
This is when my Kymira leggings come in very handy. They usually make an appearance once or twice a week to help my legs feel a bit less stiff the following day.
They're part of my plane attire for long haul flights as well. Getting off a plane, to the Far East, with swollen and heavy legs is not ideal. Especially when you have a training session later that day to help you acclimatise for the competition.
An eye mask and ear bud/noise cancelling headphones also make the list for the flight. This includes, my recent Christmas present, an inflatable neck pillow.
Power Naps on the Go
Lastly but by no means least… NAPS! These are what keeps me going through a tough week.
Any resistance-based training has a huge toll on the body's nervous system. Weight training and fencing sparring fall into that category.
I feel heavy eyes the minute I leave the training centre.
Most days I travel to the club after my first training session, this takes an hour or so. When I arrive, I shuffle over to the passenger side of the car and sleep for an hour. This gives my body the vital reboot it needs for the second/third session of the day. I always keep a thick blanket in the car… it's my mobile bedroom!
And so to Bed...
Ultimately, sleep is your friend.
It's important to train hard but remember you can only give 100% at each session if you recover appropriately in-between!
Illness can be the biggest killer in sport. Lack of recovery can mean you don't only under-perform but you can get sick too. I've been known to sleep using a nasal strip to help me getting a better shut-eye whilst being congested.
Conversely, it's important to remember that not being able to sleep properly indicates you have over trained or are suffering from sleep deprivation.
Learn your body's signals and put as much effort into relaxing, the right way, as you can.
Look after your body and it will look after you!
Subscribe Today!
About the Author
Ben Peggs is a KYMIRA Sport brand athlete, Team GB and Commonwealth Fencing Champion.
Further Reading
To read more about how sleep affects your performance read this blog XXX
Check out our other blogs on Performance, recovery and nutrition here