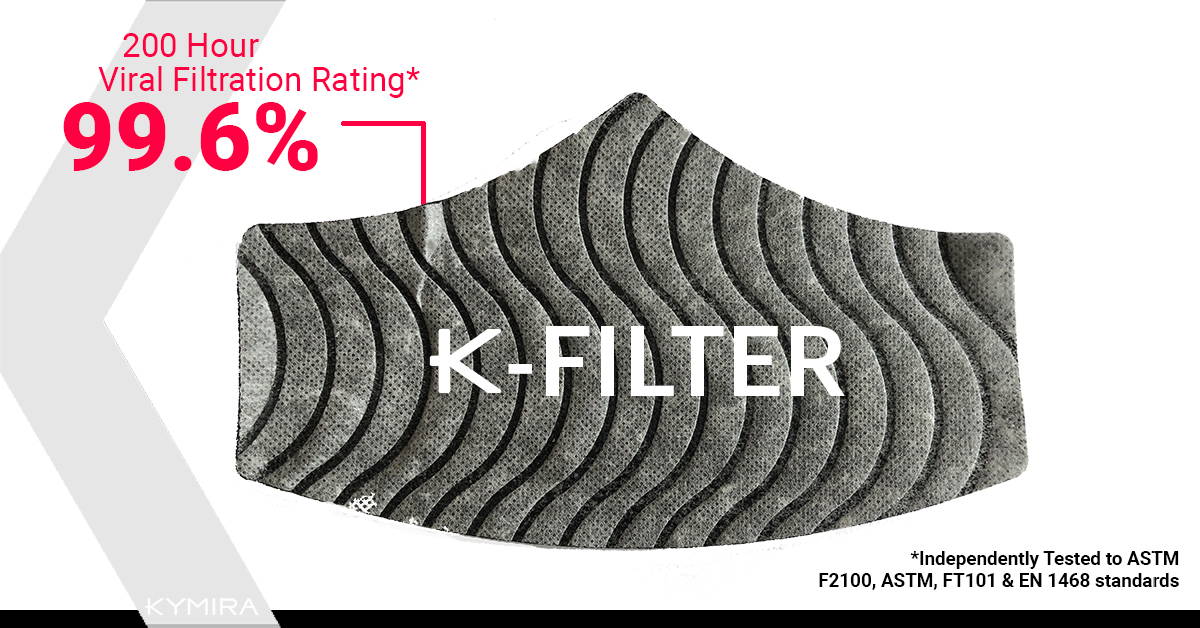 KYMIRA Ltd. is fundamentally human-powered and our mission is to enhance lives through technology and innovation.
This past year has seen the appearance and the spread of the most wide-reaching pandemic in recent memory, and not one individual, family or business has been unaffected. Until immunisation against SARS-CoV-2 becomes available worldwide there is a significant risk of continuing and major disruption to the global economy, our way of life and citizen health. Many nations cannot afford to enter lockdowns such as those seen in 2020, and many individuals are unable to work from home due to their status as key workers.
One of the most effective, proven forms of defence against the spread has come in the form of face coverings, and these garments have become an essential part of everyday lives globally. For the average person, a face mask minimises the risks associated with necessary outings such as grocery shopping or medical appointments. But for those who are key workers or cannot work from home, or who are clinically vulnerable, an extra degree of protection is necessaryto minimise the spread of this deadly virus.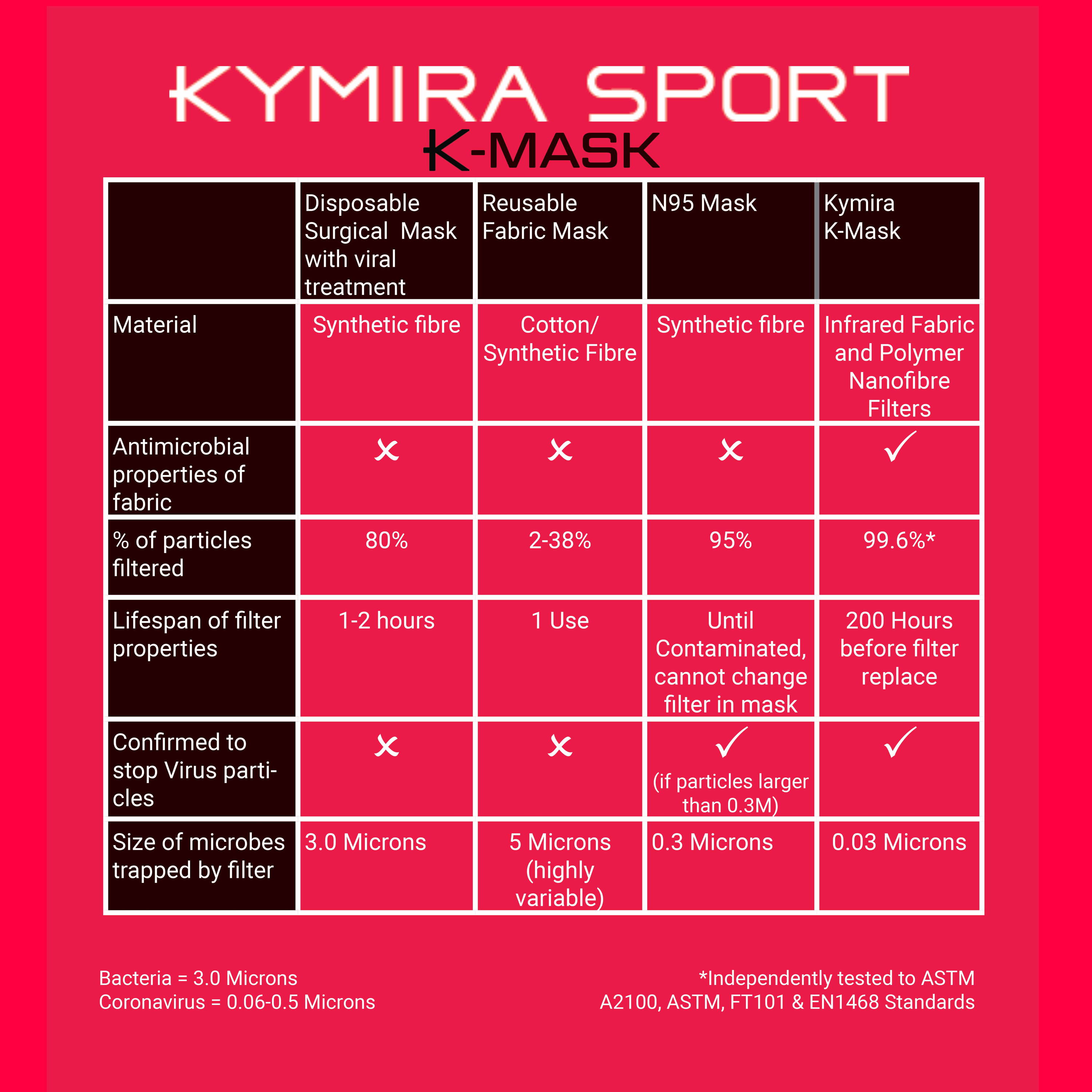 The K-Filter and K-Mask as compared to other commercially available masks. The K-Filter has the highest viral filtration rating of the group, the longest lifespan before contamination requires the filter/mask to be replaced.
All manner of companies from different industries have come out with their own face coverings, and in most public settings the general population can be seen to be utilising the now iconic blue surgical masks, a reusable fabric mask, an N95 surgical mask, or in some instances a plastic face visor.There are different advantages and drawbacks for all these common mask types ranging from a lack of sufficient viral filtration (as low as ~2% in cloth face coverings)to a detrimental impact on the environment. Towards the end of 2020, an estimated 53 million masksper month globallywere being sent to landfill, not accounting for masks disposed of in other ways.
Any face covering is more effective than none,but excepting high-end medical respirators, no other filters are rated to stop viruses as effectively as the K-Filter which boasts a 99.6% viral filtration rating. Not only does the K-Filter have the most effective filtration rating, it provides an alternative to single-use surgical face coverings.

KYMIRA's NanoFibre K-Filter protects against particles as small as 0.03 microns, including most viruses and pollutants. COVID-19 particles measure from 0.06-0.5 microns in size.
A filter is also the most environmentally friendly swap to make if you are in the market for more protection than your current mask is offering you. If you currently own any fabric masks that you enjoy the feeland fit of, a filter is the best way to upgrade to a higher level of viral protection without creating additional unnecessary fabric waste or cost to yourself. The K-Filters can be cut to size without damaging the technology, allowing you as a customer to customise the fit and use it in any sized mask.
We personally would recommend pairing the K-Filter with the K-Mask to get all the additional comfort and benefits of our infrared technology, but the option is there to transform any fabric masks you might already have and to transfer the K-Filter toa clean mask each day. A highly effective filter is an excellent way to minimise additional environmental impact and cost where possible, so our filters are sold separately to allow for use in any mask with a filter pocket.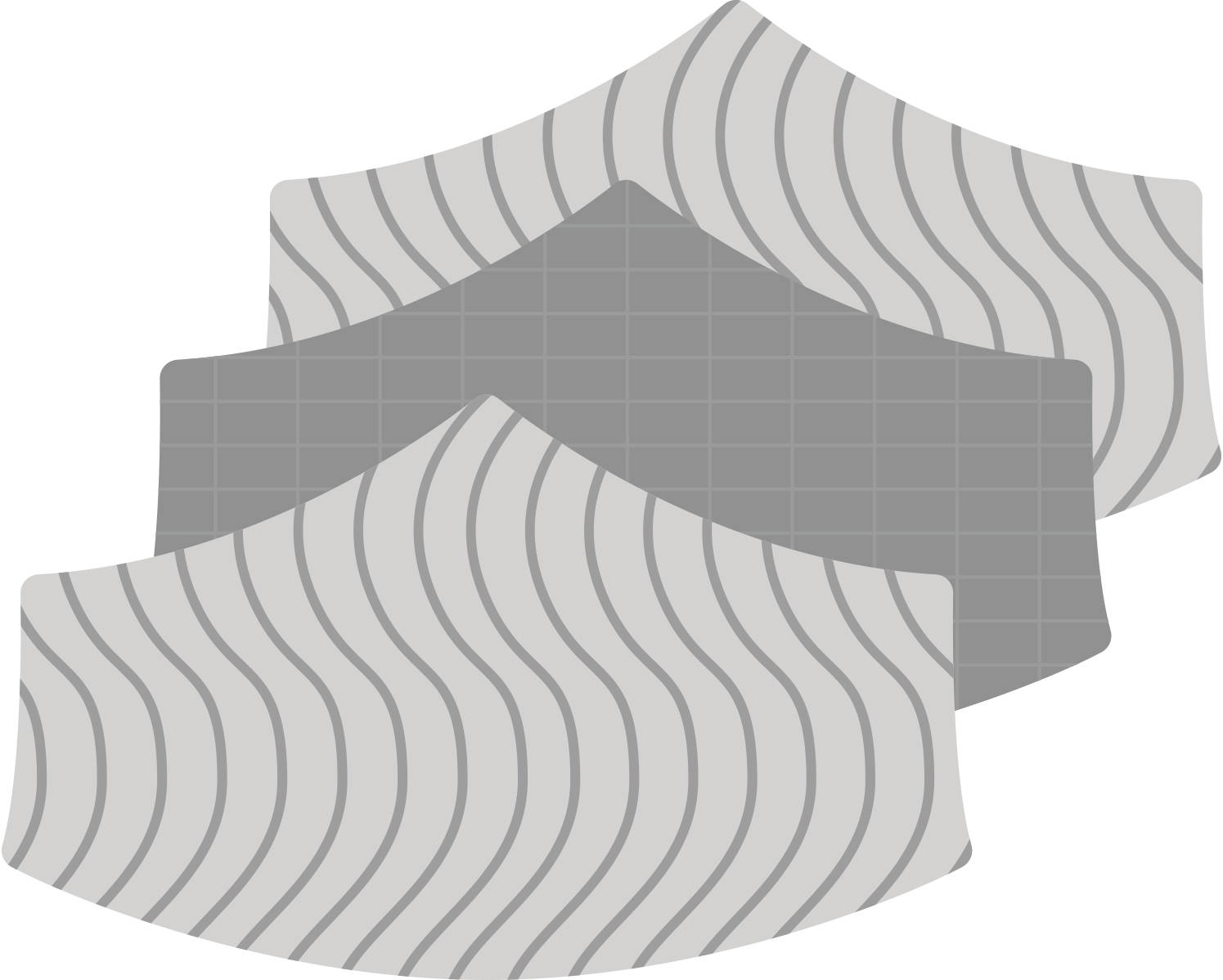 The K-Filter features two electrospunNanoFibre layers, sandwiching an activated carbon layer. The activated carbon layer filters environmental pollutants while the two NanoFibre layers capture viruses, bacteria and pollutants via electrostatic attraction.
Where to Buy
Each K-Filter is effective for 200 hours of use and these filters are available for purchase in the following ways:
Individually - £3.60 In packs of 5 - £15.00 (a 17% multipack saving) With one of our K-Masks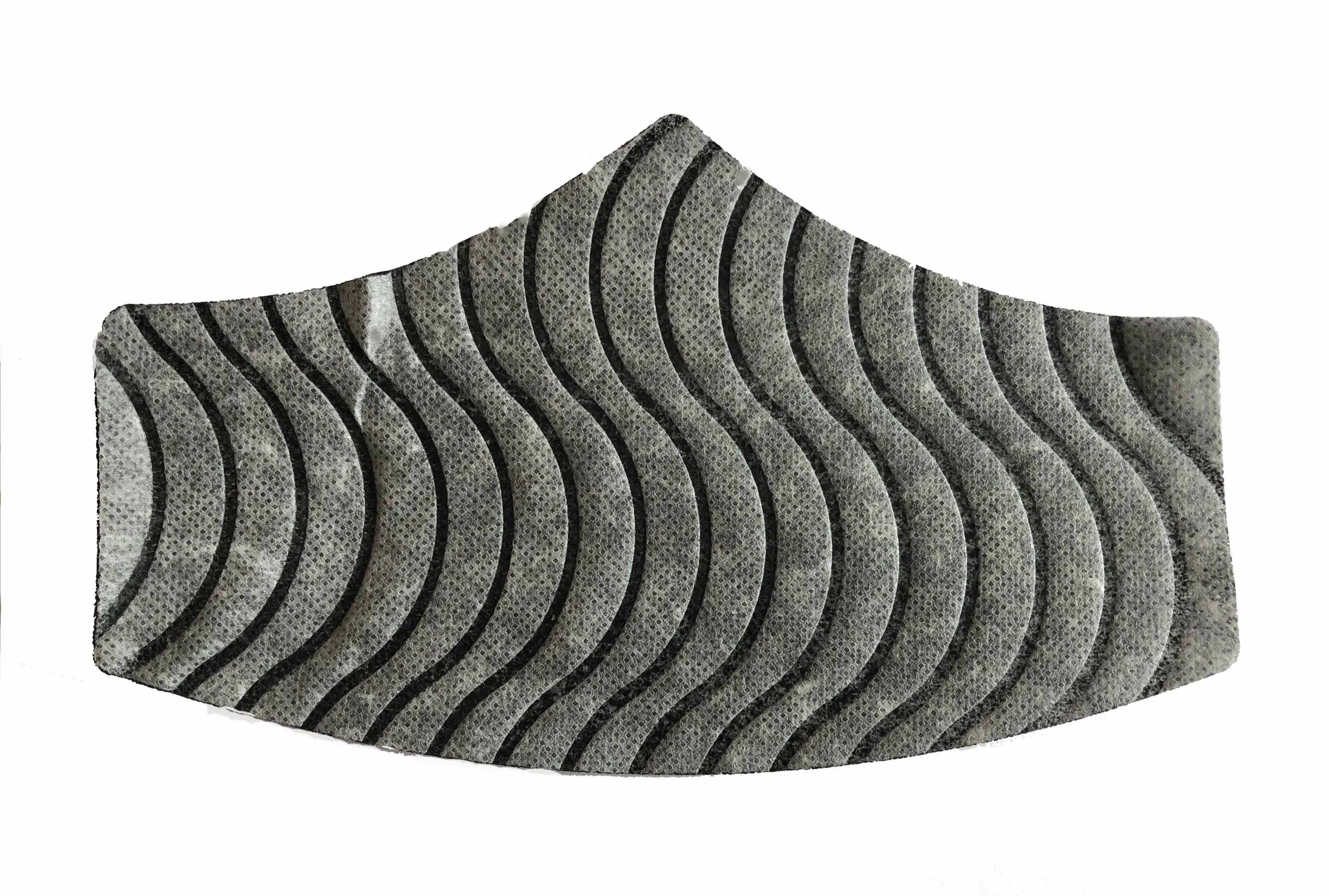 Sold out
Sold out
Sold out