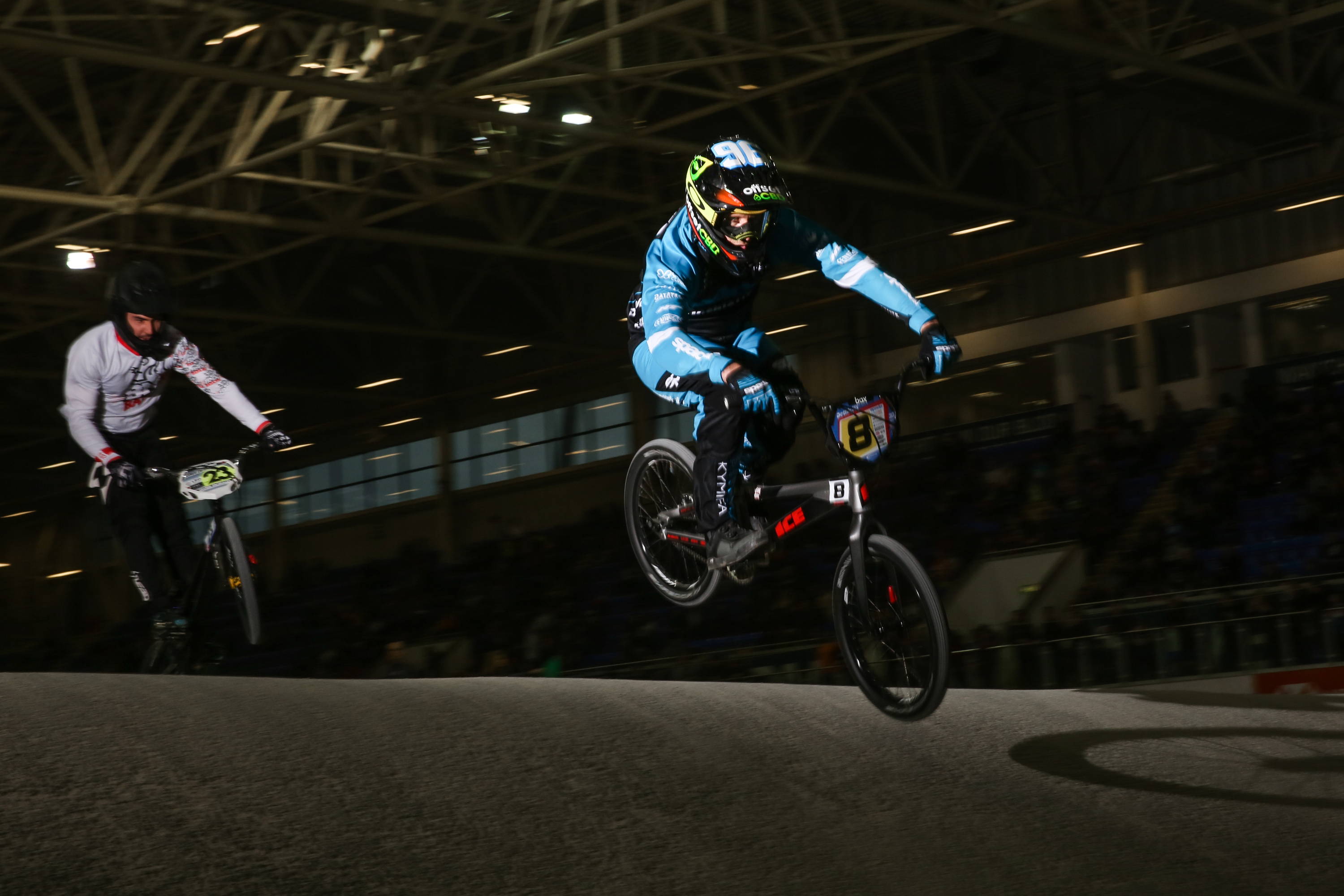 At KYMIRA we're at the forefront of wearable technology designed to improve human performance and recovery. These properties allow people to play and perform at a high level for longer.
In this article we're going to look at the benefits of career extension at a professional level, assessing the approaches taken by elite athletes and teams to extend careers, and what professional and financial benefits it brings.
Time to read: 8 minutes
Level: Intermediate
Key Points:
Athletic Performance and Aging
Are Sporting Careers Extending?
Financial Element to Successful Sport Science
Individual Benefit vs Club Benefit
Physical Decline Leads to Psychological Advantage
Sporting Success and The Aging Athlete
In this article we're going to look at the benefits of career extension and the approaches taken by elite athletes and teams to extend careers.
Athletic Performance and Aging
The point at which an athletic career reaches its zenith is impossible to quantify in a lot of cases. Outside of the events where success is determined by time, distance or weight, the waters muddy somewhat. As physical properties decline, experience and psychology can compensate, so is it about time we redefine the age at which we consider an athlete 'older'?
Human Performance is impossible to quantify because everyone reaches their peak at different ages. We have some data for comparison - the average age of an Olympic medallist [1] is 26.2 years for men and 25.2 years for women. This is crude data, because peak performance age varies [2] across sports, but it's a starting point.
For decades it was largely accepted that 30 was a milestone age in sport. In most sports an athlete would reach that age with an eye on retirement within the next couple of years, if they hadn't already. The PFA data suggests that the average professional footballer retires aged 35 and that's in the ballpark for most sports.
That being said, the effects of technology in sport have had a dramatic impact over the years, especially in the clothing and wearable tech space. These technologies can help arrest physical decline, making an athlete competitive for longer.
With this in mind, let's look at the approaches being used to extend sporting careers.
Are Sporting Careers Extending?
In a word, yes, but it's slightly more complex than that. Thanks to advances in sports science and an understanding of training, recovery and physiology, athletic careers are extending in length, but the amount of competitive action isn't necessarily increasing.
What is happening instead is that athlete's careers are being monitored from a physiological point of view and scheduling decisions are made based on data, not opinion. Competition time is managed to keep athletes fresh, reduce injury risk, increase recovery time and protect athletes from burn out. Sparing an athlete from high level competition has been proven to reduce injury risk, as we'll discuss later.
Roger Federer is a classic example of a big name who manages his playing time to prolong his career. He received criticism from sponsors and fans for dropping out of the 2019 Paris Masters [3] just days before the tournament, but as an aging athlete he has to manage his energy and recovery.
The same thing happens in cycling, where elite riders will often miss a smaller tour to stay fresh for the grand tours. British Cycling have also been known to not select athletes for certain tournaments in an Olympic year, saving them for the most important events. This periodised approach means athletes arrive at major tournaments in the best physical and mental shape possible.
In football, players are often know to retire from playing international football so they can prolong their club careers. Alan Shearer admitted this upon his retirement from England [4] in 2006.
The extra 10-15 games per season, plus travel time is known in football circles to be detrimental to recovery and also increases the likelihood of injury. Comprehensive research covering many of the major leagues shows that injury occurrence is significantly higher in matches [5] than in training. Although this data is football specific, it stands to reason that injury risk is increased in competition across all sports, where athletes are working at their highest intensities.
With elite level sport embracing science, athletic performance is improving and careers are being extended. Athletes are experiencing fewer total injuries, fewer serious injuries and are able to compete at a high for longer.
There's a fiscal element to successful sports science….
Investment in sports science has profound effects on the sporting and financial success of an organisation. In football, one of the early pioneers of sports science were Italian club, AC Milan.
Their revolutionary methods were guided by Jean-Pierre Meersseman, who analysed the playing squad and potential signings in ways never seen before. Alongside the traditional medical he assessed dental records, neurological reports, kinesiological reports and other metrics to run the rule over players. They tracked thousands of data points on players and could analyse even the most subtle changes in performance.
Training schedules, heart rate variability, sleep, nutrition and blood work were monitored. All fairly standard practice now, but at the time it was revolutionary.
But did it work?
In 2007 AC Milan won the European Cup, a competition worth up to £100 million to the winner. In doing so, their captain Paolo Maldini became the oldest captain [6] to ever lift the trophy, around a month shy of his 39th birthday. Of the 11 starting players that night, only 4 were under 30. Of the remaining 4, 3 were 28 and 29. The youngest player was Kaka, at 25. It was the oldest average aged team to win the tournament.
Since its inception in 2003, the Milan lab saw the team injury rates drop, days of missed practice sessions drop and player performances improve. They won 11 major titles and reached another 2 finals.
That's not the only benefit to the approach.
Milan saved hundreds of millions of pounds in transfer fees by keeping their players fit and performing long after you'd expect them to retire. Of the squad that was in place in 2003 when the lab started, two players continued into their 40's and seven played into their very late 30's, extending their careers by at least 3 years.
They averaged less than €40 million in player purchases for the 5 years post 2003, down from €131 million in 2002. More trophies, significantly lower capital expenditure – it's the perfect business plan. Estimates suggest the Milan lab could have been responsible for savings and profits totaling around €1 billion.
Individuals benefit as much as the clubs…
As athletes become brands in their own right, extending an athletic career can be worth hundreds of millions of pounds. Four of the top five earners in sport are significantly over 30 [7] years of age and have no immediate plans for retirement.
The highest-earning athlete in the world last year was Roger Federer, earning $106 million. At nearly 39 years of age, he is performing at the top level far longer than previous generations of tennis players did.
The retirement ages of Federer's contemporaries show quite how remarkable an achievement playing at the top level aged 39 is. Here's a snapshot of the retirement ages of the previous generation of elite tennis player players… Jimmy Connors (34), Pete Sampras (31), Andre Agassi (36), Boris Becker (32), Pat Rafter (30) and Stefan Edberg (30).
To continue at such a high level shows how placing emphasis on recovery and career extension can pay huge dividends.
Where physical decline can be arrested, psychology becomes and advantage…
It was previously accepted that physical decline was the reason athletic performance peaked in the mid-20's. If the physical decline can be slowed, it allows a chance for the advantages of experience to come to the fore.
With sporting excellence being a multi-faceted topic, it's too simplistic to attribute success purely down to physical capability. Psychology and the ability to stay calm under pressure, tactical expertise and gamesmanship all play a part in ensuring success. There are literally hundreds of examples of athletes reaching their peak past the age of 30, when their undoubted technical ability married up with an elite level mindset.
It's still accepted at physiology generally declines in all of us, athletes included, in our mid-late 20's, but advances in training methods, recovery methods and technology can offset these.
Researchers are largely in agreement that there's not a huge amount left in the way of improving physical performance [8], so advancing training methods may not yield dramatic changes in performance. However, advances in technology continue at pace and this may be the key to enhancing athleticism and keeping an athlete at their peak for longer.
Sporting success and the aging athlete…
Extending a career for financial reasons is a worthwhile goal, but once you've got enough money for multiple generations of your family to be comfortable there has to be a bigger motivation. Competition is a huge motivator and thanks to advances in equipment, physiological monitoring and recovery technology, athletes are able to not only compete, but win major titles in their sports.
Here's a tiny snapshot of a huge list of athletes who achieved career-defining successes post 30. It's a motivating list…
Steve Redgrave (Rowing): 6 x World Championship Gold Medals, 3 x Olympic Gold Medals
Roger Federer (Tennis): 4 x Grand Slam Titles and an ATP Tour Final Win
Michael Jordan (Basketball): 4 x NBA Titles, 4 x Leading Points Per Game Scorer, 2 x MVP
Cristiano Ronaldo (Football): 8 x Trophies and 15 x Individual Awards
Kelly Holmes (Athletics): 2 x Olympic Gold Medals
Chris Hoy (Track Cycling): 7 x World Champion Titles and 5 x Olympic Gold Medals
I could go on – in all honesty this merely scratches the surface but any more and I'm just labouring the point. What's important is to realise that with correct management of a career, athletes are able to continue to compete and win at the highest level way past their 30th birthday.
Maybe it's time we start redefining what it means to be an 'old' athlete?
To see the range of KYMIRA clothing used to enhance the recovery and the prolong the careers of dozens of elite athletes, visit www.kymirasport.com .
References
[1] https://www.thestatszone.com/archive/olympic-sports-how-does-peak-age-vary-13812
[2]
https://rua.ua.es/dspace/bitstream/10045/61889/1/jhse_Vol_11_N_1_31-41.pdf
[3]
https://www.tennis365.com/atp-tour/he-has-got-to-prolong-his-career-roger-federer-defended-for-controversial-paris-masters-withdrawal/
[4]
https://www.skysports.com/football/news/11678/2180592/shearer-to-quit-england
[5]
https://www.diva-portal.org/smash/get/diva2:352677/fulltext01.pdf
[6]
https://www.guinnessworldrecords.com/world-records/oldest-person-to-captain-a-european-cup-champions-league-winning-team/
[7]
https://www.forbes.com/athletes/#7f86fcb855ae
[8]
https://www.ncbi.nlm.nih.gov/pmc/articles/PMC4536275/