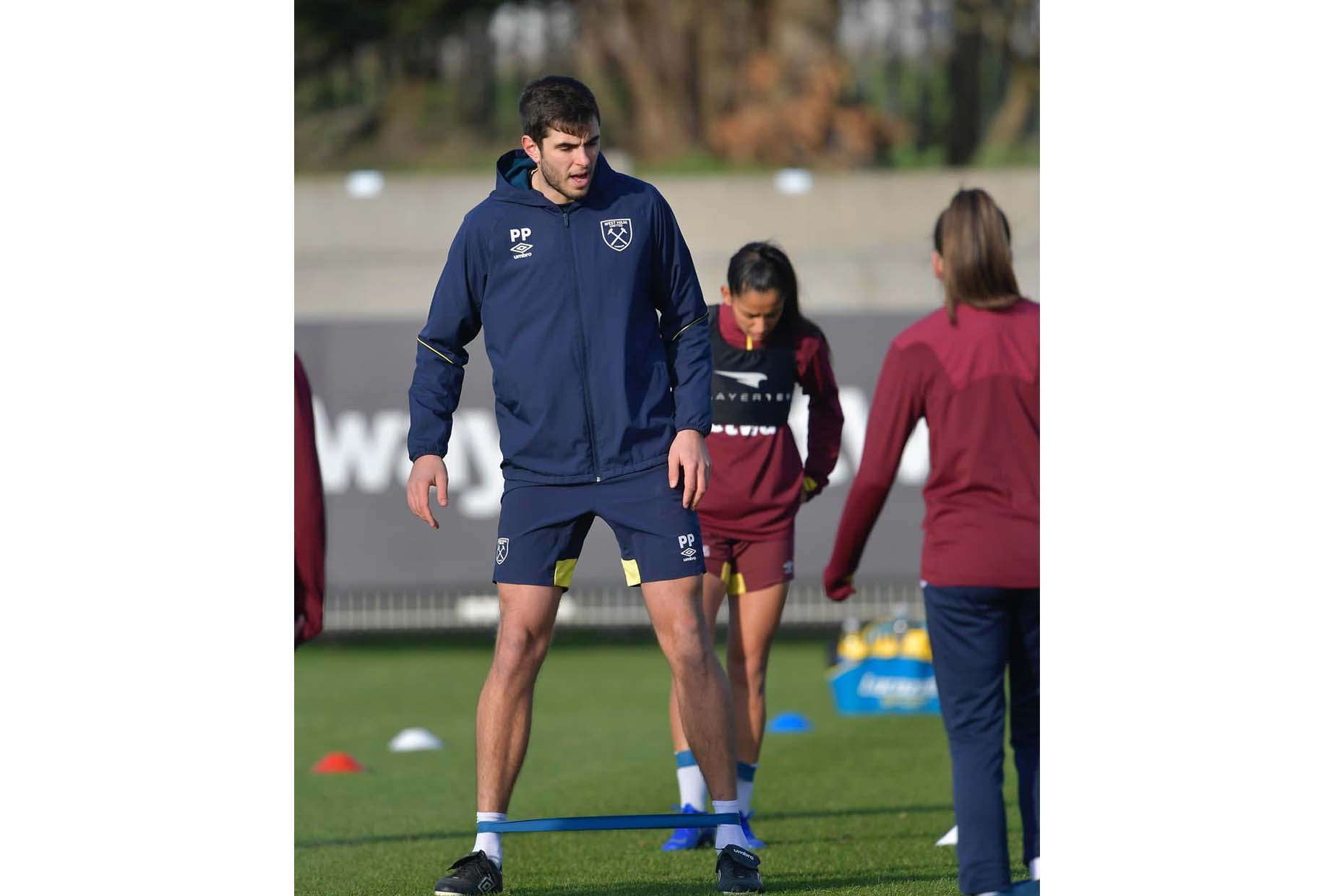 Paul Parker is a Physical Performance Coach at PRPerformance who specialises in Strength & Conditioning, Sport Science and Performance Nutrition. We welcome him as a new ambassador at KYMIRA and he has written us a great piece on the trend "Veganuary" and why being vegan should last longer than 1 month.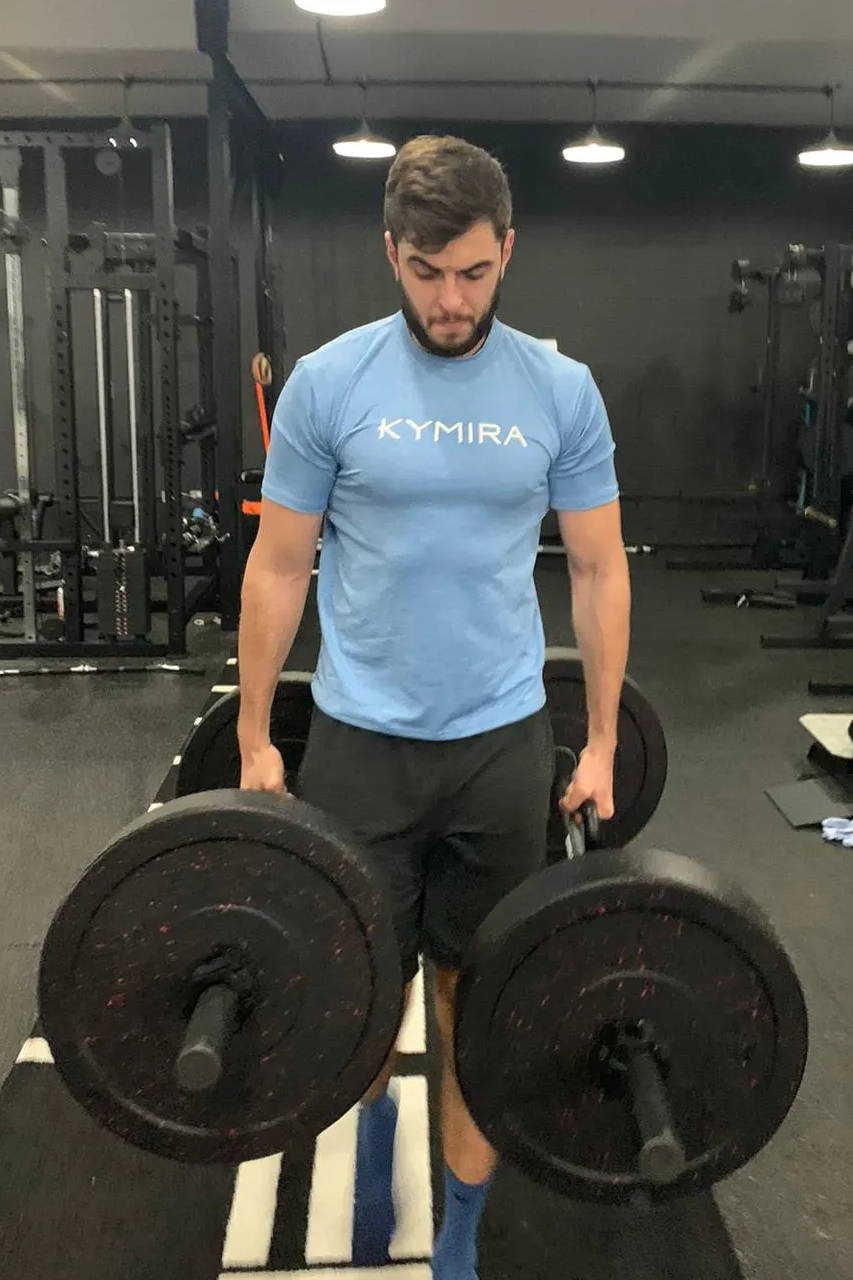 For people all over the world, January is often a time for positive change. With the calendar year put to bed (thankfully in the case of 2020), we all take the time to reflect on the year gone by, and historically make resolutions as to changes that we are going to make. To improve ourselves in the year to come. Whether big or small, health, business, or personal – it's something that a sweeping majority of the population take part in.
Sometimes, these align for multiple different people, in years gone by there has been increased popularity of "Dry-Jan" in which alcohol is banished for the 31 day period, or there is an inevitable health kick that comes with the surge to gyms. Many of whom offer discounted membership to drive foot-fall, the latter of course has fallen victim to the pandemic this year. There is however, one particular resolution that has gathered pace in the last couple of years, and this year has seen a surge of uptake. I am of course, referring to Veganuary.
Whether for the impact on the environment, our bank balance, or our waist-line; Veganuary has become something of a trend. Supermarkets now have ever expanding meat-free sections, with the popularity of meat-alternatives, and plant-based cooking taking off. Although this may be implemented in a fairly straight forward fashion for the general population, there are some considerations that need to be addressed amongst athletes, to ensure that performance doesn't take a hit – this article plans to steer you in the right direction.
Time to read: 4 minutes
Level: Intermediate
Key Points:
Protein Intake
How Much Exactly
The Other Benefits
The Bottom Line
Paul Parker, Physical Performance Coach at PRPerformance, explains the benefits of a vegan based diet and how to get all the necessary proteins from other sources of food groups...
Protein Intake
The first thing that jumps out to most people when they eliminate meat and dairy from their diet, is "surely you're not getting enough protein". With the omission of meat & fish (our historical protein cornerstones) it can be easy to fall into a slump of inadequate protein intake. This protein intake inefficiency can lead to more than just muscle atrophy. Severe protein deficiency can unlock a whole cascade of health related issues, not to mention increase the likelihood of bone stress injury, soft-tissue injury, and an extension of aches and pains to something far more chronic. Although the omission of animal products makes it impossible for us to achieve what is termed a "complete" amino-acid profile, we can still support muscle, bone, and holistic strength/ & growth with a well designed and constructed nutrition strategy.
How Much Exactly ?
For endurance athletes, 1.4-1.8g of protein per kg of bodyweight is typically sufficient to support health (bone & tissue) and performance consuming 0.3-0.5g per kg, per meal, across a day with 5 defined eating windows). Strength based athletes may look at 1.6-2.2g per kilo depending on their goal, and finally, game playing athletes 1.4-2g per kilo, with a particular emphasis on dietary protein ingestion in the immediate post-training or postgame period. To help make sure you can still achieve these numbers, see below a breakdown of Veganuary compliant sources, and the quantity required to hit 25g of protein.
125g Mixed Seeds (~760kcals)150g Tempeh (~300kcals)100g Black Beans (~340kcals)120g Mixed Nuts (~690kcals)300g Tofu (~210kcals)120g Nut Butter (~760kcals)90g (Dry) Red Split Lentils (~325kcals)
Although here are just a small handful of examples, it's easy to forget that most foods actually contain at least some protein! So, utilise wild rice, potatoes, and grains as these can also be richer in protein than you may have previously thought!
The Other Benefits
Veganuary in my opinion, shouldn't just be seen as a time for "cutting out meat" and instead, should allow us to put plant-based diets in the spot light; allowing us to become more confident at making fruit and veg the centre piece of a dish. An increase in our uptake in fruit and vegetables, can generally provide a boost to our intake of vitamins and minerals with the rich variety of different colours that the spectrum of vegetables provide us. This, in the cold winter months is incredibly important as with the decrease in temperature, exposure to daylight, and increase in the transmission of illness – it is easy to become vitamin deficient without realising. Combatting this with an increase in fruit and veg can certainly help keep sickness at bay and enable us to focus on enhancing our performance. I encourage every athlete I work with to eat colourful. Healthy eating is so much more than differing volumes of chicken, rice and broccoli: instead, focus on having at least 3 different colours on every plate and dish.
Greens such as spinach, chard, and watercress, are great for brain function and heart health; whereas broccoli, cabbage and kale (known as cruciferous vegetables) release anti-cancer compounds such as indoles and isothiocyantes. From a performance perspective, many of these greens are also high in nitrate, and contribute to nitric oxide production, which plays its own role in improving performance.
Reds such as beetroot, berries, onion, cabbage and carrots represent a multitude of plant chemical categories that include the betalains and anthocyanins to improve blood pressure.
Yellows & Oranges, such as citrus, squash, and yellow peppers, can also contribute to skin health by preventing extracellular breakdown, as well as providing excellent sources of vitamin C.
I could go on, the benefits of plant based nutrition are never-ending, and even if just for a month, use it to get a handle on all the possibilities plant-based diet can give to you. Dr Rupy Aujla (Known under Doctor's Kitchen on Social Media) is an expert in culinary medicine, and has multiple cook books that are brilliant for the vegan/vegetarian athlete, as well as anyone looking to improve their health with the food that they eat. More time in the kitchen, less time at the pharmacist!
The Bottom Line
If you're strapping yourself in for Veganuary this year, make sure you are aware of the potential impacts it could have on your performance if you don't take care of the essentials. My biggest take away message would be still ensure your protein feeding remains regular and from quality sources.
Beyond that, enjoy exploring the world of vegan culinary, it will stick with you well beyond February 1st.